Hello, I am installing two Red Series Dimmers and got one installed (office) as the wiring matched up nicely with the PDF scenario where there is a 4 wire traveller going to the Aux switch that all by itself in the second location.
I am in need of help with the second dimmer where the line comes into the innoveli box location, then there is a 3 wire (black, white, ground) Romex going to the location of the aux box. The aux box also has the load/light romex. I dont see where I can connect the load/light and black wire from the innoveli box.
The setup looks like the below except there is no red wire in the traveler romex cable.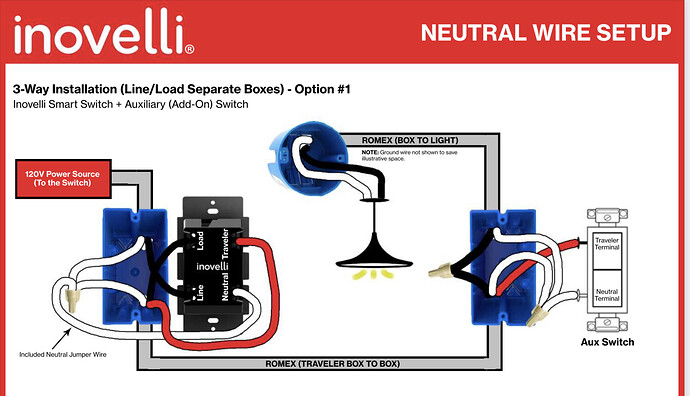 edit: [pics removed as they were more confusing]