Hello,
I have recently purchased my first Inovelli switch. I have been using GE/Jasco z-wave switches for a couple of years now. Recently, I have 2 (out of 15 or so) that have failed (repeat clicking noise), so I am very excited to give Inovelli a try.
I am attempting to install the Black series (no dimmer) as a 3-way. Per the diagram below, this is my current setup. This is a bit different than the examples I have seen in the instructions.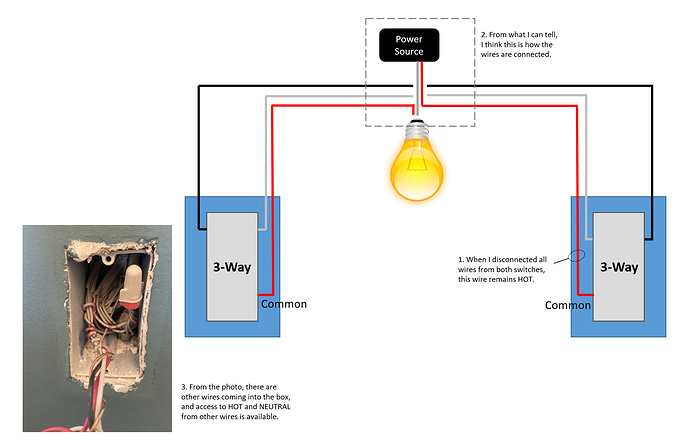 I think I can wire this using the "non-neutral" wire option. However, I do have access to a neutral wire in one of the box. What is the best way to connect this?
Many thanks in advance.
Jakdock