Hi all,
I'm trying to install a gen2 red dimmer without much success.
I've wired it up and the led blinks red every second or so. Pressing the config button doesn't change the LED blue and neither does holding it for 10s to enter configuration mode.
I tried looking up what a blinking red led but couldn't find an error code table.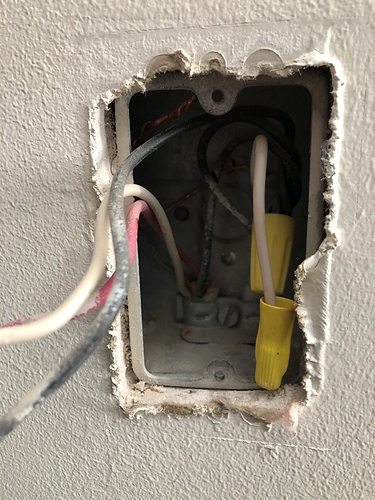 I'm attaching a picture of the old switch as it was wired. I hooked up the white that not connected as a neutral and the ground, line, load, and ground accordingly.