((mods feel free to move. Didnt know if this should be in wiring or not))
So I know, and I have ordered, some 4ft extension cables. But when I am just looking to pass over this gap pictured below, does anyone have some good ideas? I dont think it would look good to have the strip go over that space between the two cabinets; plus I'd have trouble angling the next strip. I could use the 4ft extension cable, but thats kind of overkill.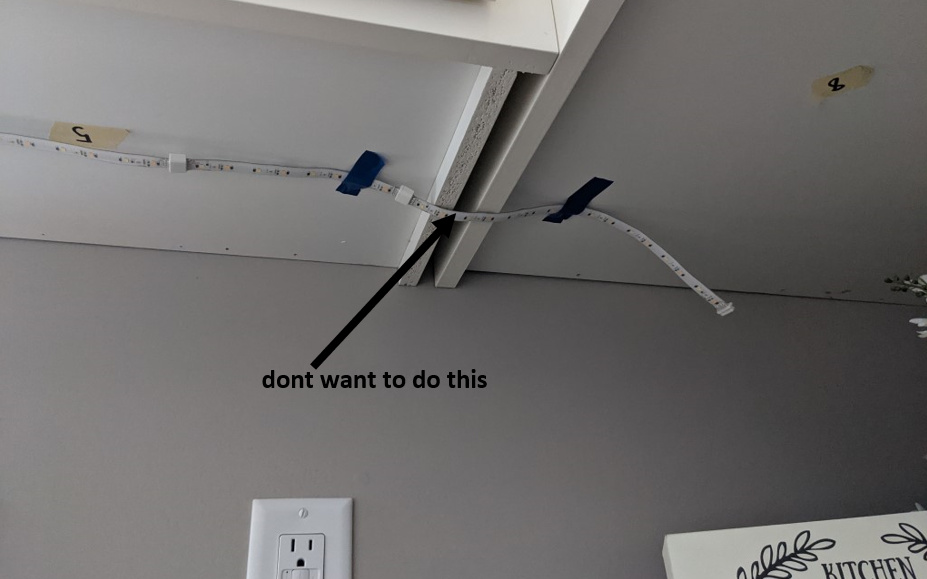 I was kinda thinking of doing what this guy does start at 6:15 into the video.