I have 2 black series switches, 1 red series dimmer and 1 black series dimmer. When I look at the LED level in the "child" device, if the switch is "off", it is showing the incorrect level vs the state that the LED is actually in. Examples below:
Black Series Switch LED status: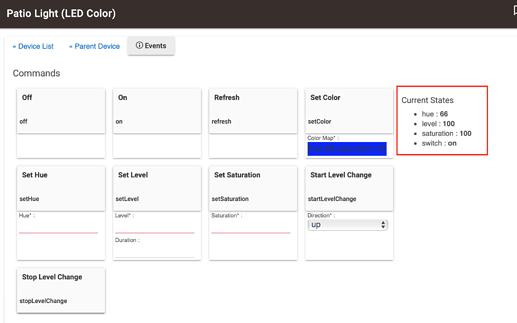 Black Series Switch Configuration:


Switch is currently "off" - the LED level should be 10% (physically, the LED is correct). However, the level on the device configuration page for the LED shows it at 100%. I have refreshed the device status a number of times but there is no change. All my other Inovelli switches are showing the same behavior.
Is this expected? It's almost like the status page is reading the configuration for LED level when "On". On one of the switches, I have a rule that changes colors and levels based on triggers and there is a different thread on how this rule changes Parameter 14 (for the black dimmer) when setting the LED level. I can see the LED level of the child device change when that happens, but it appears to show the same thing when the switch is "off".