I have been having an issue after updating my hubitat to 2.2.8. All of my rules that set a bulb or led strip by using the setcolortemperature command return an error in the logs. When researching this issue I found this post: How to support the new setColorTemperature multi parameter command in user drivers - Community Drivers - Hubitat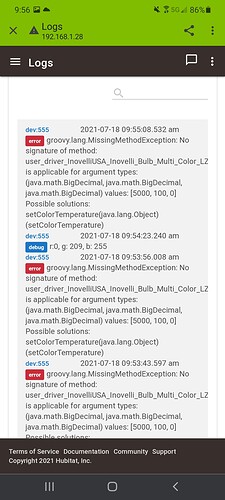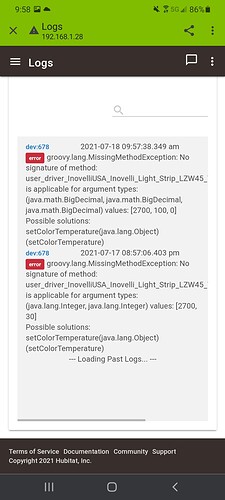 It seems that both drivers for the lzw45 and lzw42 are producing this error. I atempted setting one of my lzw42s to 2700k, level 100, with a transition of 0 seconds straight from the device page and it produces that error. I then switched the driver to the built in lzw42 driver and tried it again and it worked properly.
Any chance we could get the drivers updated to support this change?