I've just finished installing a bunch of red series dimmers around the house. Two of them are in 3-way configurations (with a dumb switch on the other end) but only one has this problem.
When dimming the switch (up or down) it switches to off when it reaches (or nearly reaches) 100% or 1%. This happens even when running through an automation.
I am reasonably certain it is wired correctly (with a neutral) since I had to draw out the entire setup because it was non-standard and needed reconfiguring. And I have definitely set the light configuration properly: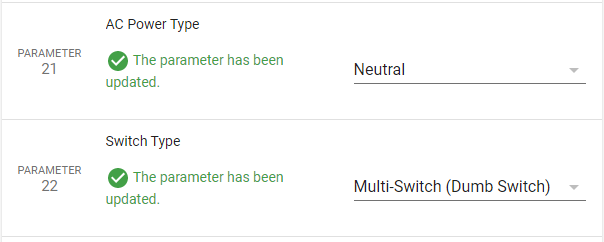 The switch is only operating a single fixture, with rather low wattage bulbs, but I have a neutral wire so I thought there was no minimum load. Does anyone know what might be causing this, and how I could fix it?