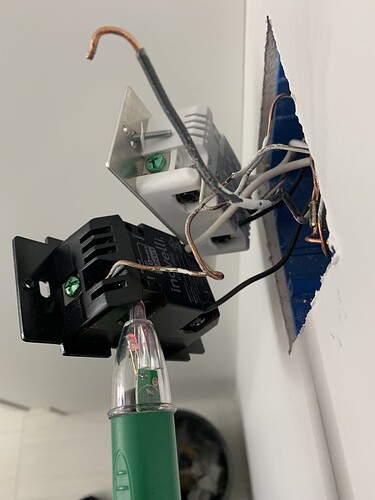 I have a brand new red dimmer. Single pole with neutral setup, load goes to a bathroom light.
I connected the neutral, ground, and line properly - so how can the load terminal be hot (again, no load wire is even connected)? This would assume the dimmer is On.
I've press down on the paddle to turn the light off, waited, and the Load is still hot.