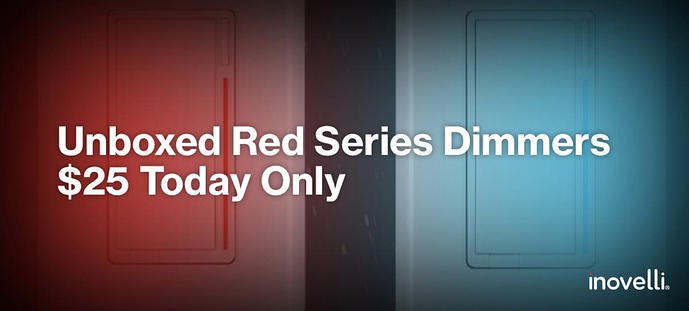 NOTE: This is for May 4th
Alright fellow Star Wars fans, starting at midnight (EST), Yoda is using the force to make us discount our Red Series Unboxed Dimmers to $25!
Disclaimer from Lord Vader (bc he knows there will be comments and/or tickets sent in about this as it happens all the time and he's tired of dealing with it):
This deal applies to orders placed on May 4th and may not be applied to prior purchases. If you'd like to cancel a prior order or send it back in the original package, that's fine – but please do not ask.
FAQ's:
Canada shipping charge? Are you serious?
Yes, there's still a shipping charge to Canada.
I missed the deal, can I still have it later?
No
What if I PM you asking nicely?
No
All kidding and snarkiness aside, we're excited to share this deal with you. May the 4th be with you!
PS – if you haven't seen @Brianna_Inovelli's cool email notifying you of this deal, please sign up for our mailing list here: http://inovelli.com/join-our-newsletter/