My first troubleshooting is now happening… I'm not sure where to start here. Help?
One Red Switch isn't working, when I toggle the physical switch nothing happens, when I toggle the dumb switch on the other end (3-way) nothing happens. I did notice that several times the switch seems to click off after a second or two (I've got them set with the LED at 100% when On and 30% when Off, it switches to 100% then back to 30%).
So, I went to check the device events, and WOW!!! There are 53 pages of events for this one switch, my others have only 4-5 pages. I'm seeing an event listed every 2-4 seconds…


So I went and check the hub logs, and this is what I'm seeing, it's ridiculous.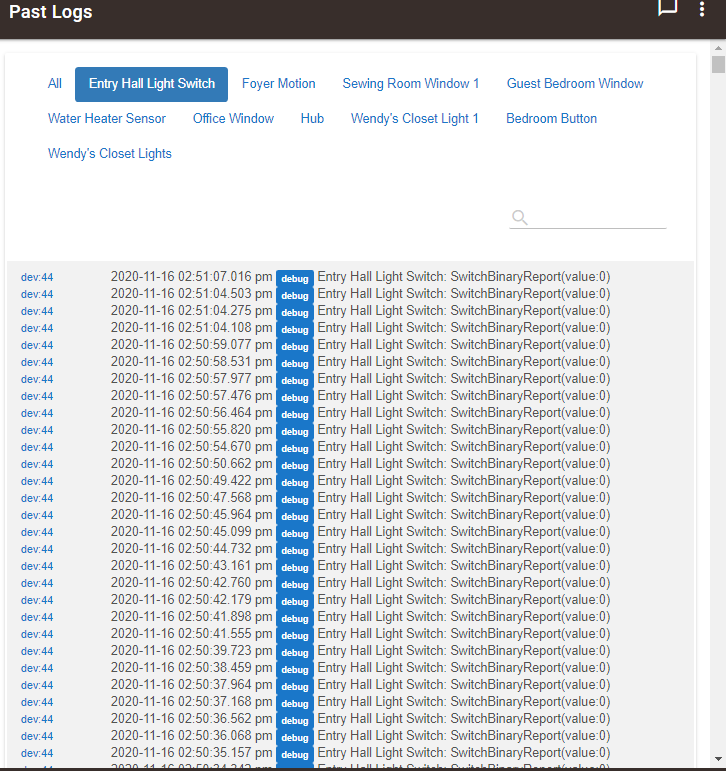 State Variables: