So I'm a total noob. Installed the switches, struggled some with the process on my Hubitat, but was eventually able to get everything working. Red dimmers upgraded to 1.48 and my HE C-7 is running 2.2.3.145.
My issue now seems to be with scenes, which I'm setting up for the first time. I setup a rule in Rule Machine following the tutorial for the switch but it's not controlling properly. Do I need to put the dimmer in a different mode? Do I disable local control? It didn't seem to help.
The switch is just connected to a standard bulb. I'm using the latest driver from my HE (Inovelli Dimmer Red Series LZW31-SN), which looks to have all the features and from what I read should be ok to use after the most recent update.
I just set up some basic button modes to just get started.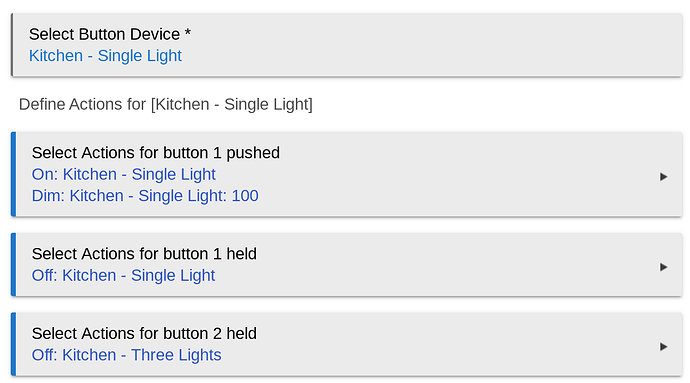 The switch seems to work like a normal switch. Push = On / Pull = Off / Holding dims. I can control the switch from the device page and dashboard.
Am I missing something? Obviously I am.

What am I missing though?