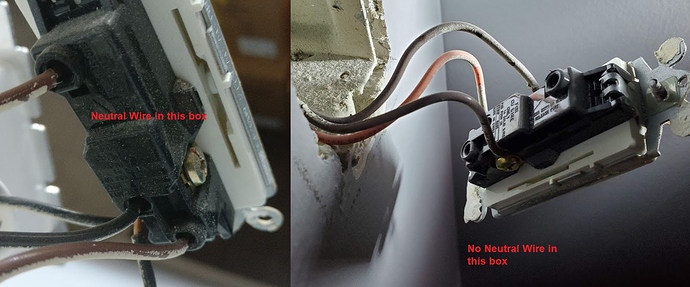 I connected an older first generation dimmer to replace a dumbswitch that controls a light in a 3-way.
For the most part, it works. However, depending on the position of the dumbswitch, I cannot control the light with the Inovelli switch.
I've included images of the original wiring for the dumbswitches. One dumbswitch doesn't have a neutral wiring in the box.
Any help or insight would be appreciated.
Thank you.