This has been giving me a headache (but I've gotten my steps going up/down to the fuse box) for the last two days.
I have a 3 way switch setup in our upstairs hallway. It turns on/off a recessed LED light, as well as a chandelier (8 light w/LEDs).
The switches I'm trying to install are the Zlink On/Off 3-way and a Zlink Aux switch. The connectors on each of these are identical to other brands (ie: the Aux has a Traveller + Neutral terminal)
The power appears to be coming through the lights (when I disconnect all of the switches and have 'loose' wires), the power is on the white (with the black elec. tape) coming from the top (Picture 1). All others are not live (when using my non contact voltage tester)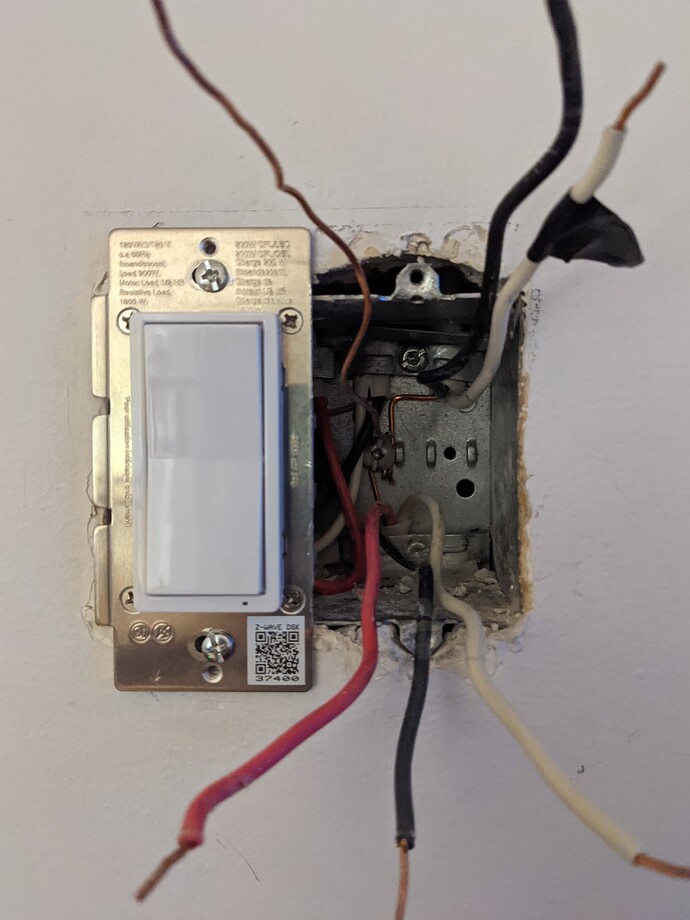 I assume (haven't found a ladder tall enough to pull off the cap from the chandelier) that I have this wiring setup:3-way switch with power feed via the light | How to wire a light switch
The bundle heading down goes down to the switch downstairs. It's a 3gang, but the other two switches are on separate circuits as well. Only the one bundle is in the equation downstairs.
The switch to the left (picture 1) is for another 3-way upstairs, and works correctly (separate circuit).
With the original switches, the two blacks are connected together (Picture 2).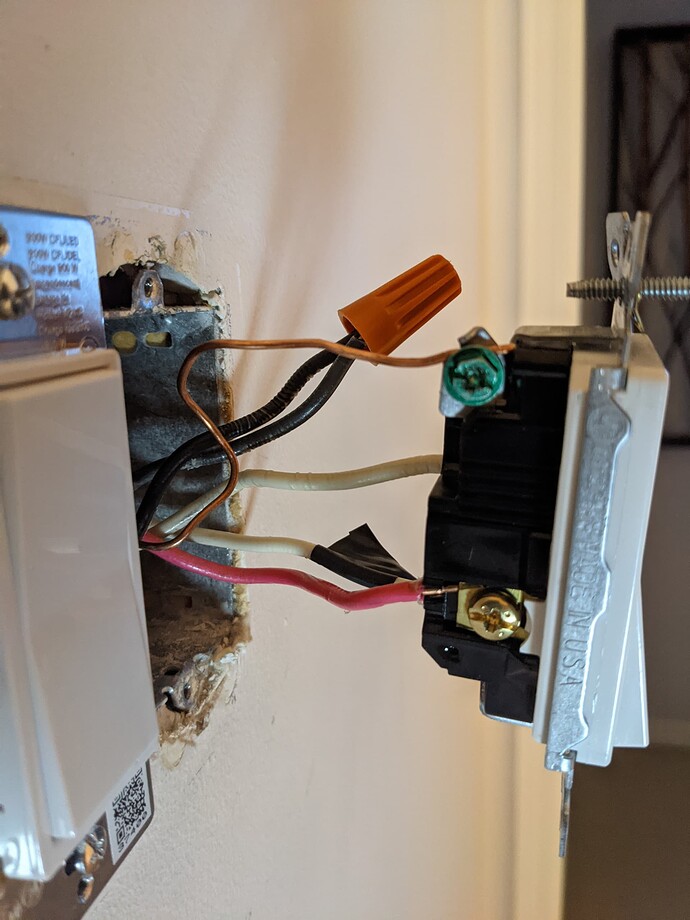 I've tried following several wiring guides, but have come up short everytime. I thought the 3-way no neutral with Aux would work (https://desk.zoho.com/DocsDisplay?zgId=691830694&mode=inline&blockId=k5bzme02331b20c5649c49f8f2613b70eea0f), but was thwarted.
I would appreciate any hints as to where I need to go next…