Darn. But thank you for clarifying that for me @Bry
If you don't need a load wire, you can likely rewire the other end of the cable that goes into this box so that it carries line + neutral instead of line + load. Does it go to the outlet? If so, that's great, because the outlet definitely has both line and neutral.
That's a good point. I reread your post and noted you don't care about controlling the outlet. I also noted that you would prefer to use the fan/light combo switch, but don't have a neutral at the switch box. However, you can use the same logic for the fan/light switch if that is what you prefer. As @mbbush pointed out, you can get a hot and neutral to the switch box if you wire the receptacle to have both receptacles unswitched. Now that you have the hot and neutral at the switch box, you can either use this 5-button scene controller OR the fan/light switch.
Note that there have been some issues with the fan/light switch and that Inovelli is not selling them until that's resolved. So for the time being, you might be better off with the 5-button controller. You don't need to use a physically wired load. At least as advertised, all five buttons can be used for scenes.
Thanks Matt and Bryan! I think I'll look at making that change at the outlet. This will give me several options for switches /controllers.
And thanks for the heads up on the fan/light switch issues. I have one that was a little hit-or-miss early on, but after a firmware update, it seems more reliable. Or it could just be in my head

Any movement on this? Are they still only pre-order? And what happened to the black dimmers? Have they been discontinued? The website looks like a ghost town. The fancy exploded views are gone.
Working as hard as we can my friend – we're waiting on some commitments from a couple B2B companies (should come this week or early next). Once we have those, we can have a bit more leverage with the manufacturer to speed things along.
We will open back up pre-orders likely when we have a solid date and more testing has been completed.
Yeah, black dimmers were discontinued a while ago: Black Series Discontinuation Announcement (and Sale!)
As for the ghost town of a website, yeah… appreciate the reminder lol. Hopefully one day the chip shortage will ease up. It's been an interesting year to say the least.
thank you for the reply. I patiently wait.
Thanks for sharing. I'm ready to pre-order right now whenever it's available.

Hi Eric, any word on solid dates?
I suspect that based on the news in other threads pertaining to 700 series chipset availability this product shipping will be quite delayed? I'm sooooooo excited about it and really hope that some 700 series chips get moving soon!
Sorry, meant to post an update when I was tagged… ugh, my bad.
The update is that I think we will honestly just start refunding everyone. I'm still waiting on confirmation on a few things, but tbh, things do not look good from a Z-Wave standpoint, so I'd rather just refund everyone and then open the project back up when we have a more definitive answer.
Here's where we're at in terms of options:
Z-Wave 700 Series (original scope): It's been confirmed to us by Silicon Labs and our manufacturer that 700 Series is not an option for us in 2022. This also includes our fan/light switch, which is a huge blow to us. We're told that if we want to go 700 Series, it will be a very limited batch and even so, they are recommending we just scrap the idea of using 700 Series.
Z-Wave 500 Series: We're told that 500 Series chips will become available to us starting in mid-Q2, with more supply opening up in Q3/Q4. We don't really think this is a feasible solution for this product as it's older technology and we likely wouldn't be able to put everything we want on the product. In other words, we'd be releasing a product we don't really believe in, which is a non-starter.
Z-Wave 800 Series: We're being sold heavily on moving to 800 Series, which will begin Q4 of this year or Q1 2023. This is definitely something we're considering as we planned on updating our 500 Series to 800 Series when the chips are ready. However, there is no confirmed date from SiLabs on when this will launch and if it's anything like 700 Series, I don't really want to be a beta for this technology given the issues we've had with 700 Series hubs
ZigBee 3.0: We were planning on launching a ZigBee version of this switch once the Z-Wave version was completed, but given the Z-Wave version likely isn't going to kick off now until end of the year or beginning of next year, we may have an opportunity to fast track it via ZigBee. This is where the negotiations are right now.
The initial company preferred ZigBee, but was convinced to do Z-Wave by a former employee. If this converts to ZigBee, we may be able to convince them to partially fund this project. In addition, there has been another company that's approached us that wants this to be WiFi or ZigBee.
Long story short, if I don't get any traction by March 1st, I'm just going to refund everyone as it'll have been almost a year at that point and I'm already embarrassed enough lol.
Edit: On a positive note, at least we provided some inspiration for Lutron: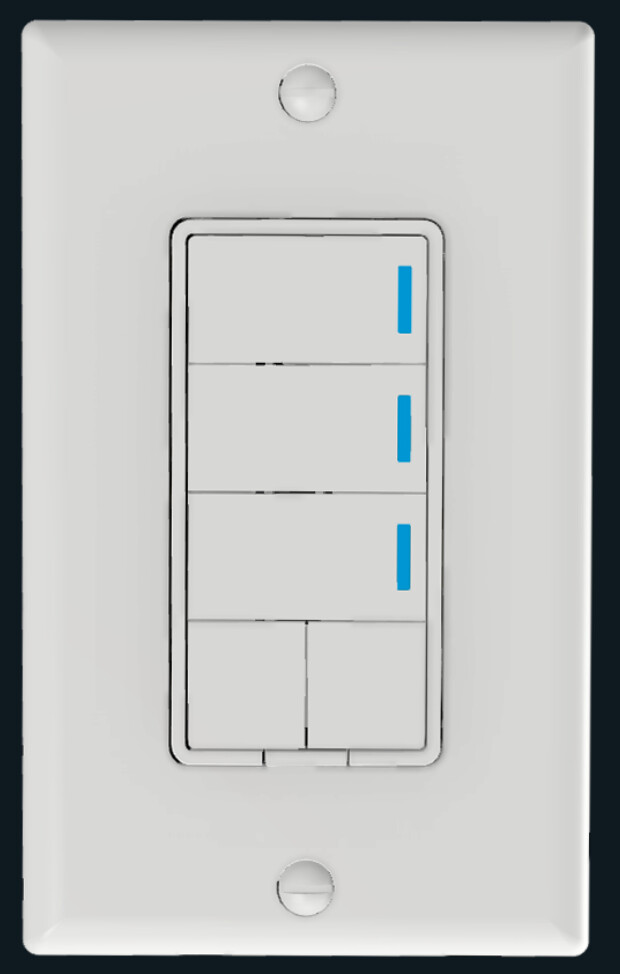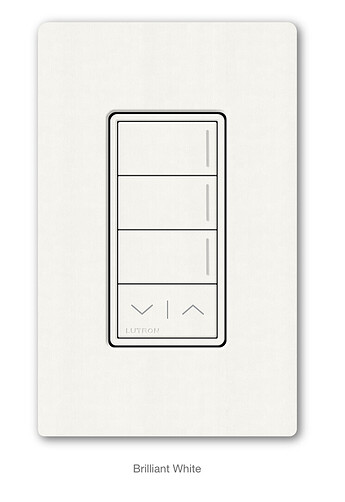 In fact, their entire new line looks pretty familiar: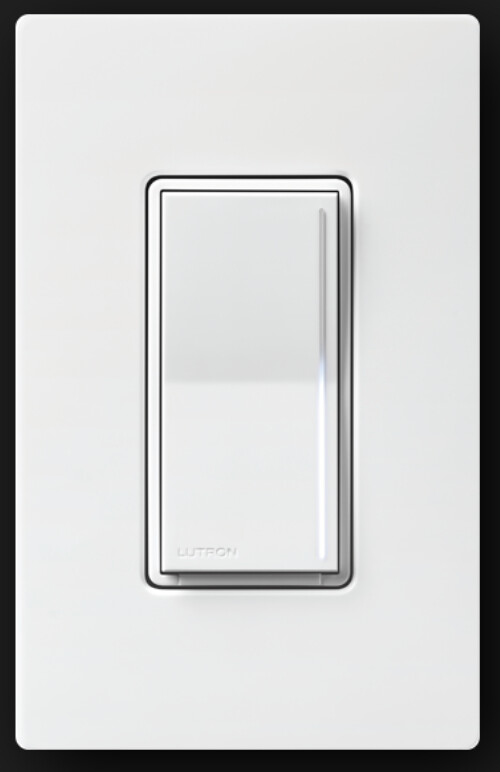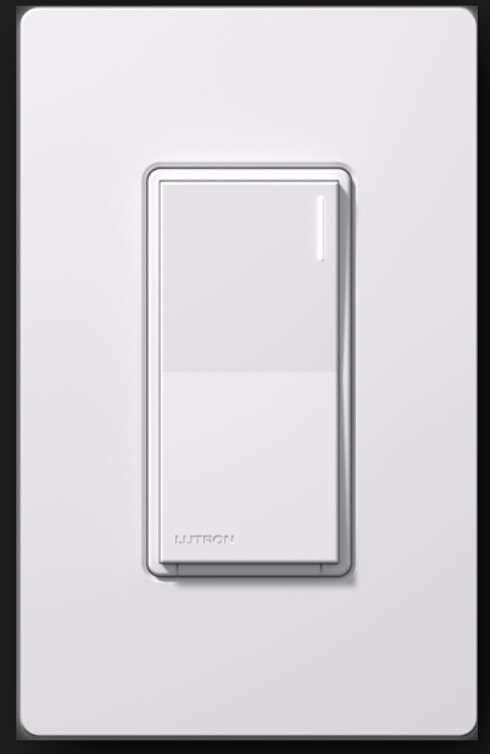 Given the amount of issues with the 700 series I'm not surprised. Seems like it was a bad design.
Lots of sad eyes & tears.

I really do like the concept of being able to have a few around the house for scene control–and using the LEDs to indicate which one is active. Fingers crossed you resurrect this thing somehow.
My vote is to switch this to zigbee ASAP and I'd keep my preorder on the table.
Full disclosure, this is definitely where I'm leaning as well. Especially after beta testing the new ZigBee devices we're making – they can do everything Z-Wave does, are compatible all hubs + Alexa Echo Plus devices, and would be a great scene controller for Philips Hue bulbs.
We also don't have the same supply chain issues as we do with Z-Wave.
Only downside is that I think we would have to switch manufacturers and start the tooling process over. Not a huge deal, but kind of annoying as we've already paid for tooling with the current manufacturer.
At this point, I'd cut bait and just make the move. While most of my house is zwave, I don't mind having a healthy mix of both protocols. It's more important to me that I have the same look and feel of switches on the wall vs going to buy a competitor's version. If you can source zigbee 3.0 and maintain functionality as designed, just go for it.
You can keep my preorder deposit if you go that way!
I replaced all of my dumb switches with Inovelli's in 2020. My choice was based upon user feedback and rating, functionality, look and feel, and corporate reputation.
I agree with @jws6. Please make the switch to Zigbee 3.0 as soon as you can and keep my preorder deposit for that version.
Maybe give people an option of refund, Zigbee or wait. While I was all "z-wave" for a long time, I recently discovered zigbee and so far it has been a lot easier to handle and strangely enough a bit more reliable. At this point I would also prefer the Zigbee version
@Eric_Inovelli I agree convert to zigbee and keep deposit. I am looking forward to this device either protocol and the zigbee fan control switch. I very much want to get all switches the same look and feel.