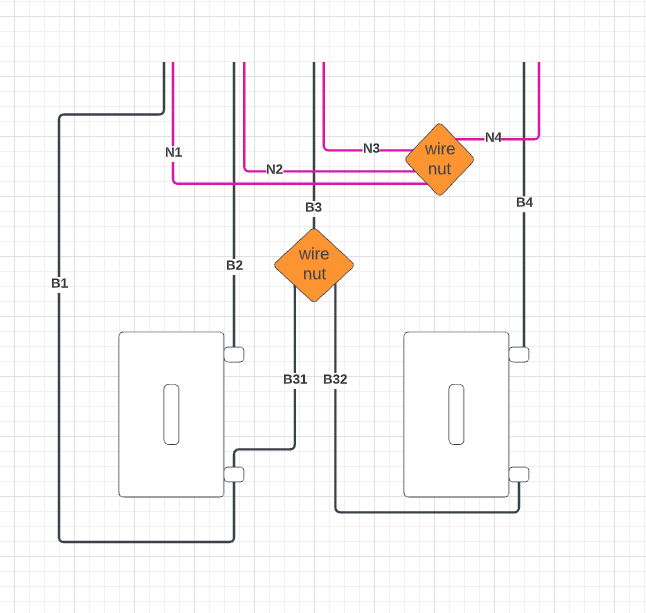 I have attached an image of what the wires look like in the box. I used pink for the neutral wires, they are obviously white in reality.
My main confusion comes in the fact that there are 4 different sets of wires coming into the box. but only two switches.
Both of these are single pole switches. Why do the left and right switch both connect to B3?
Anyways, is it this simple, or is there more to it?