Hi there,
I'm hoping to wire a dimmer + an aux switch for this 3 way setup.
I have changed quite a number of 3-ways and 4-ways at my place, but have to admit this had me scratching my head for a bit.
I am inclined to think that this is a neutral setup? but am confused by the sole hot wire in box 1 without a corresponding neutral/return.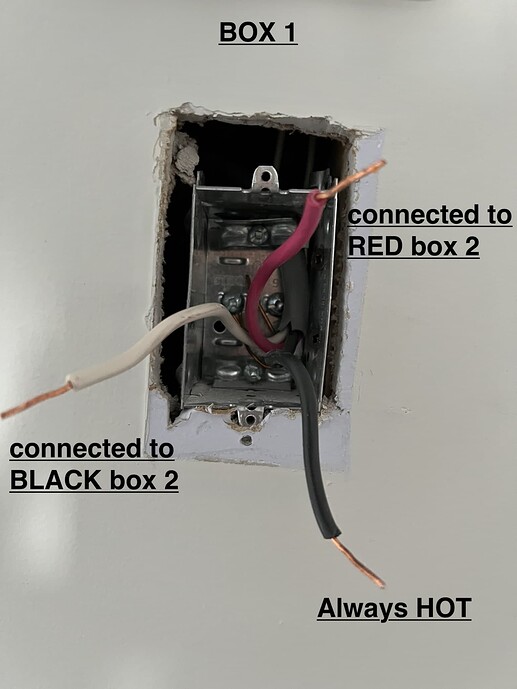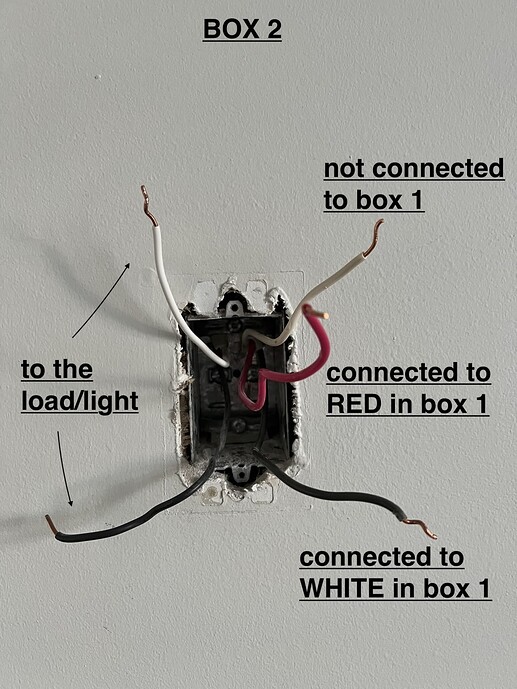 Thanks in advance!