I am trying to figure out what the electrician did here. It is a 3 way - just discovered this. The first picture is my preference to have the inovelli dimmer and the second pic is the light in the corner. The light on left in the second picture is the 2nd switch in the 3way.
Neither light has a neutral connected to it as you can see by the pics. They attached the neutrals together in the box.
Much appreciated.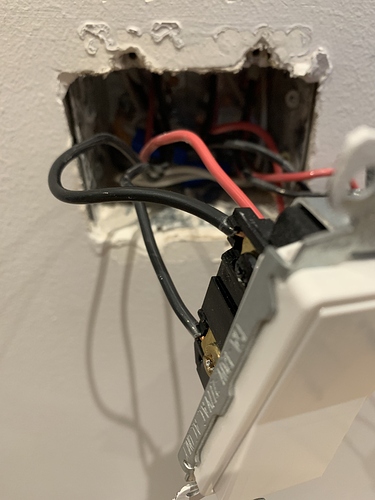 I can't post a second picture so I'll describe it. Two black wires and one red, similar to the first one. The switch looks to jump the load to another switch in the same box. All neutrals ties together.