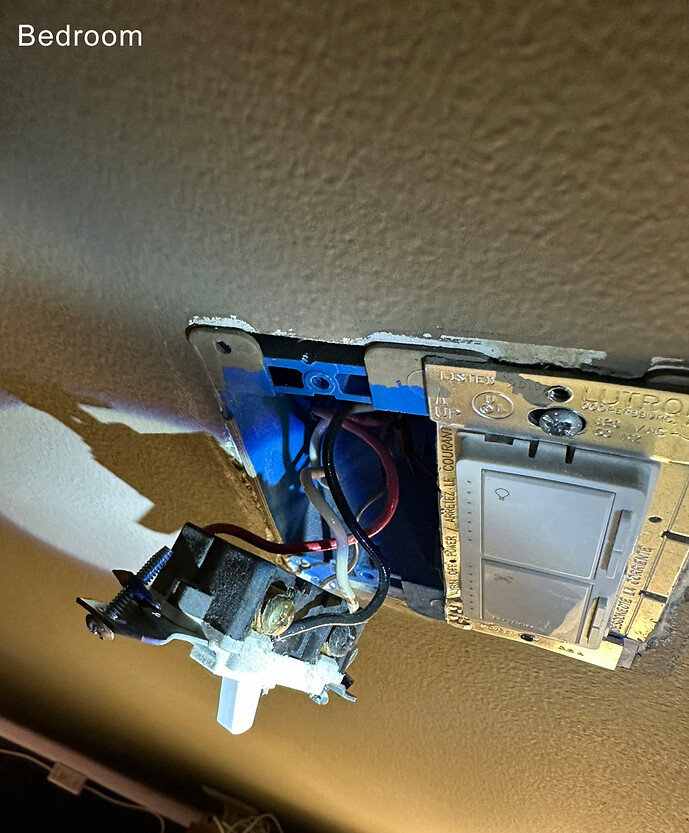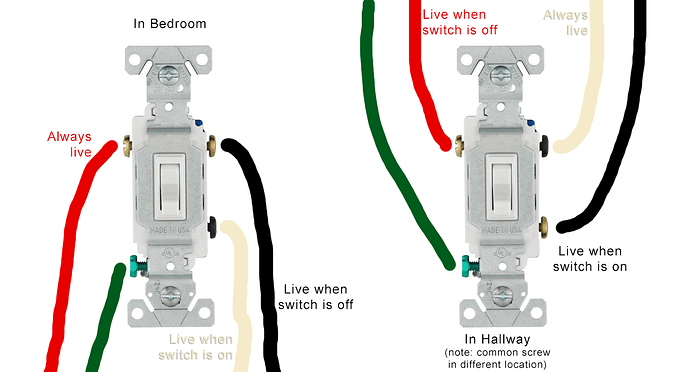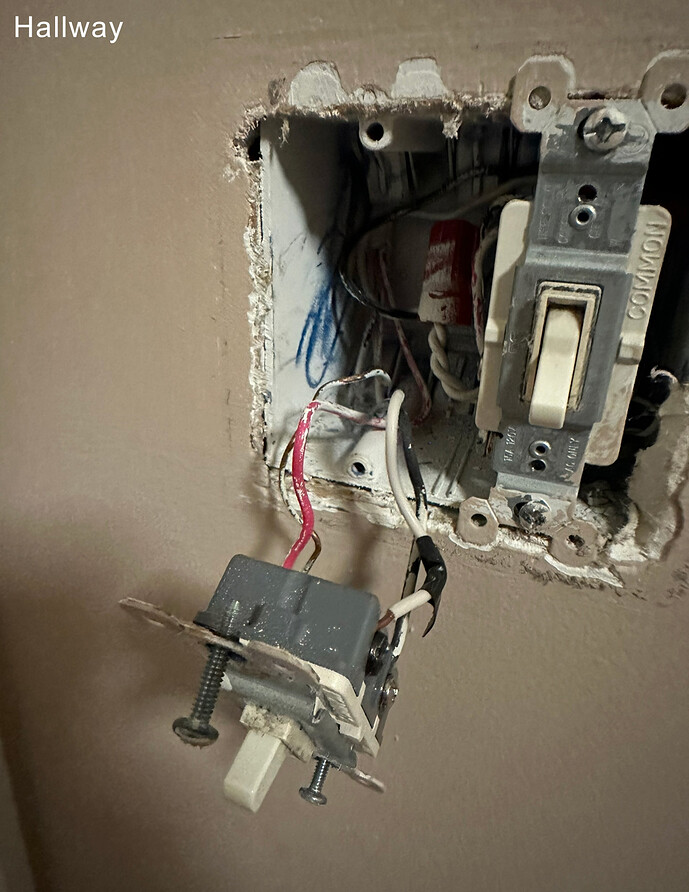 I'm working through installing a pack of blue and white switches throughout the house (early 2000s construction). The first couple of three-way setups were very by the book, but cracking open the switches in the master bedroom revealed a different setup.
This is another three-way setup getting one blue and one white switch. The first switch is in the bedroom next to the bed, the other is outside the door in the hallway. They control a pair of switched outlets that flank the bed.
The switch in the bedroom shares a box with the ceiling fan switch. The hallway switch shares a box with one of the hallway switches, which is on a separate circuit.
This is where it seems odd- both boxes have neutral wires in the back, and the other switches in there use them, but the switches I'm replacing don't. Instead, each one has a single romex coming into the box. The white wire goes to the common, red to traveler, ground green, and black to load.
Should I tie the new switches into the neutral, or set them up as a non-neutral install?