Attempting a 3-way installation using LZW31-SN and GE Enbrighten add-on #46199 switches. I've wired a number of other single pole, 3-way and 4-way switches with neutral, however these switches (both next to GFCI outlets) are not like the others.
If relevant, 3-way lights are on 1 breaker and each GFCI outlets are on their own breakers.
Dimmer switch: can I tap the 2 white wires going to GFCI outlet for neutral?
Auxiliary switch: use existing ground, traveler and white (assuming white wire shown is neutral)? Black wire gets wire nut and put to the side?
Thanks in advance.
Auxilary Switch: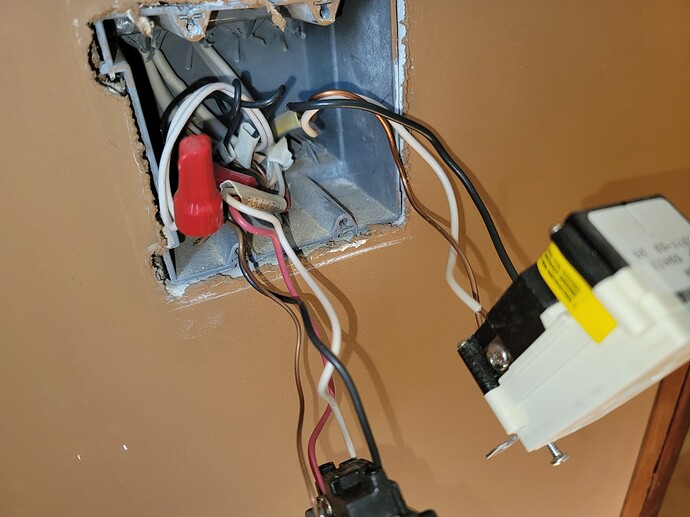 From Breaker: