I've hooked up several 3-way inovelli red dimmers setups already (using z wave association), but this one switch location continues to confuse me. The 4 gang box has switches for:
1- front porch light
2- disconnected load that doesn't control anything
3- entryway 3-way
4- landing 3-way
the three wire twist is a hot twist. Even the front porch switch is confusing me. I think it's currently wired where the switch is between the hot and the neutral.
I forgot to take a picture of the wiring of the 2 gang box, but I left if the same when attempting to install the smart switches. The two 3-way loads are in this box, and there is a separate hot wire in this box. The loads were each hooked up to a switch along with the bundle of the wires that each included a traveler wire. The 2 gang box has switches for:
1- entryway 3-way
2- landing 3-way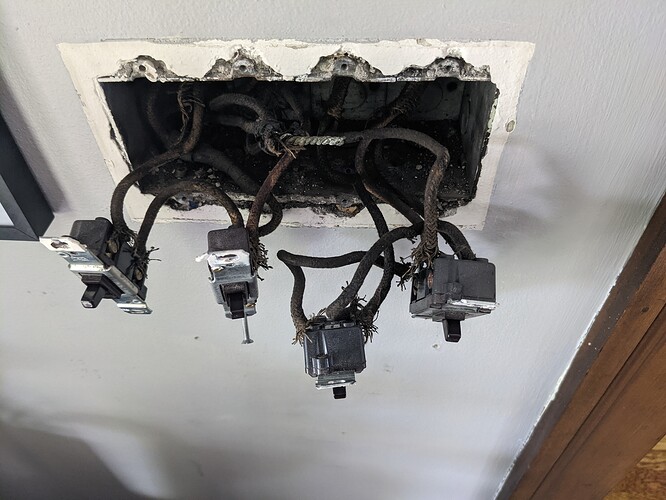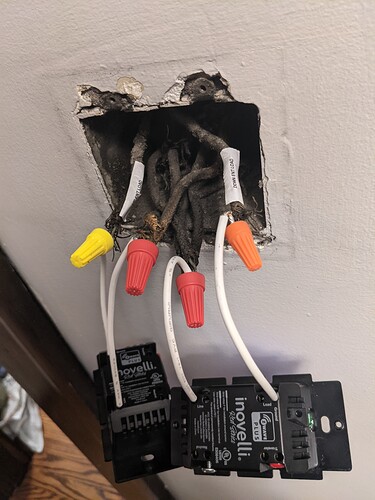 Any help would be great. I have a multimeter and can check voltage or continuity.