I have looked through the forums and found some things that are close to what I have but none exact. I have an extra black wire.
Probably 15 years ago the original switches were changed out for Insteon and a few years ago i went back to dumb switches.
The switch is a LZW31SN and the load is 4 can lights so it's not simple to check the wiring there.
The two black on the left come out of separate pieces of romex with the white wire cut.
There is one strand of romex that connects between the boxes.
No grounds in the boxes.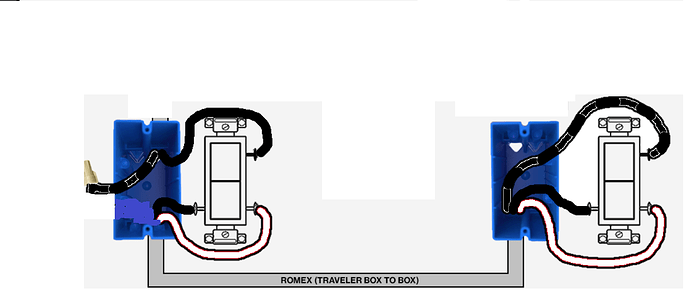 No combination of wires will register 110 on a volt meter in either box so I assume it is coming from the light.
I have ordered an enbrighten 46199
Any advice for wiring would be greatly appreciated.