Finally received my Red Series Dimmer switch and am stoked to get it installed. Currently have an ongoing project to relight my family room and add a second fan.
I'm looking for any guidance on how to wire this in, hoping to NOT have to rewire anything.
In my drawing I used GREEN to represent WHITE, and note the power feeds the switched lights as well as the unswitched fans and the outlets.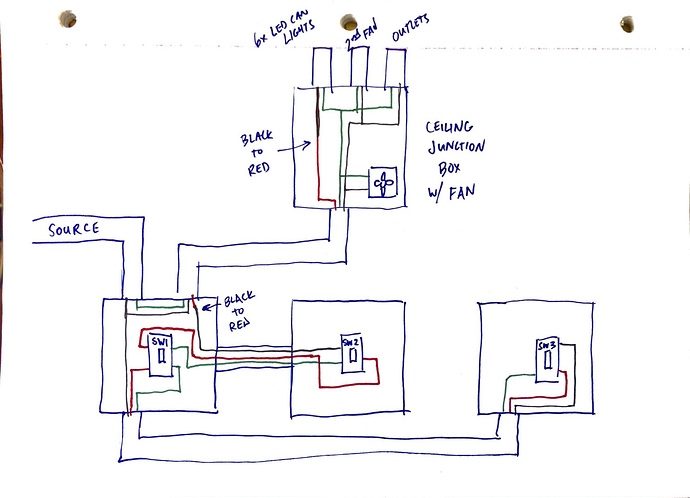 Thanks for any help.
Mike