After spending almost 2 hours tracing, I came up with this diagram on my 4 ways (I have at least 4 of these wired this way throughout the house).
Anyone have any suggestions on getting this to work?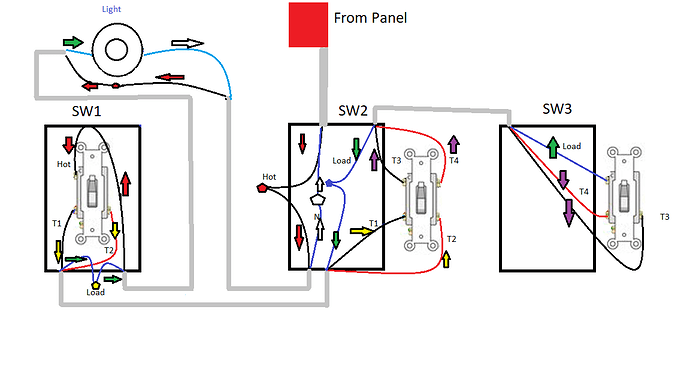 I put the arrows just to show the flow from hot to neutral and omitted the ground wires (also the white wires are drawn in light blue). FYI, the other two switches would remain standard dumb (4 & 3 way). I tried putting a RED in SW1 and didn't realize the white wasn't neutral at first. I also tried it without the neutral and no-joy.