I have been struggling with this for some time. This was the very first location I wanted to install a LZW31-SN Dimmer, but I couldn't figure it out and installed them elsewhere. I have finally figured out the existing wiring layout. This is a diagram of my existing wiring.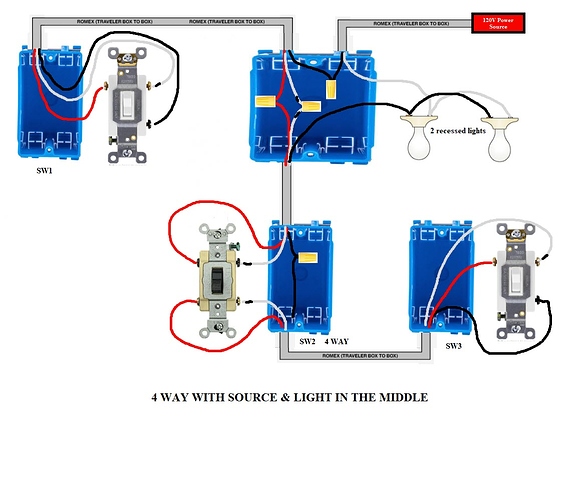 I was hoping to install a LZW31-SN into switch 1 with no neutral and install aux/add-on switches into switch 2 and 3, but I can not figure out how to wire an Inovelli dimmer into switch 1, or if it is even possible. I was under the impression that I needed the line & the load in the same box.
Anybody out there have a solution for me?