4-way switches are really simple, they look difficult because the switches have no indication how they work inside.
Here is a typical 3-Way switch setup:

As shown the light is off because the dimmer outputs on the "load" terminal and the light through the 3-way is connected to the "traveler" terminal.
The paddle position determines which output is connected. This applies to both the dimmer and the 3-Way (or 4-Way)
If you change either the dimmer to output on the traveler or change the 3-way to connect to the load wire the light will go on.
Essentially either device will switch which wire they connect to (black or red).
So to make a 4-Way you simply put a different type of switch in between the existing that will reverse the black and red wires. Like so.


Showing individual 4-way positions: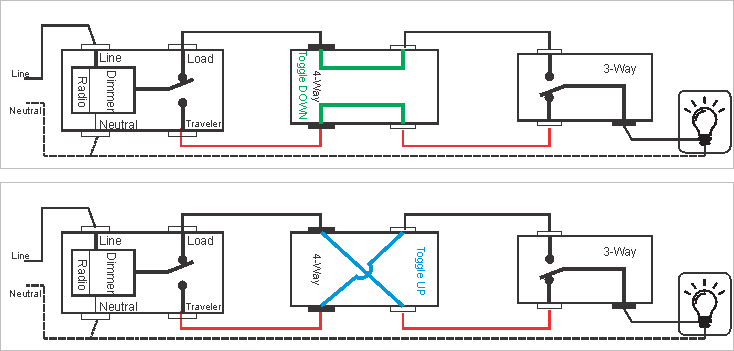 I hope this is helpful.
John