I have a 3-way setup, prior working with dumb switches. I'll identify the two as "Box A and B", "A" which has neutral for the smart switch, and "Box B" which I thought would be the dumb switch.
I have a couple of problems. One is that "Line" for Box A is not hot unless Box B is switched on. The tape black wire in Box A doesn't go hot unless Box B is on.
The other is that the red traveler wire in Box B is always hot, even if Box A is fully disconnected.
What's happening in my setup is that the Red in Box A won't turn on at all, not even the dim LED, unless the dumb switch in Box B is on.
Did the electrician just go nuts here?
Box A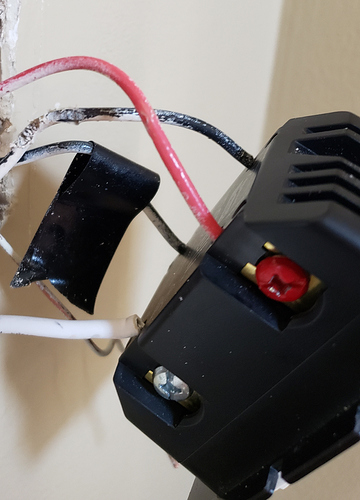 Box B