Need some help with a 3 way wiring problem. I'm installing a blue 2-1 in a three with neutral and when the dumb switch is turned off it turns off my smart switch.
I thought I matched up to the wiring diagram (load in both) but that does not seem completely match my situation. This is a diagram of how I see the wiring laid out in the box. The black and white at the bottom of the right box is tied to all the other white/black wires in the box. The right one is where I installed my smart switch and left the left one dumb.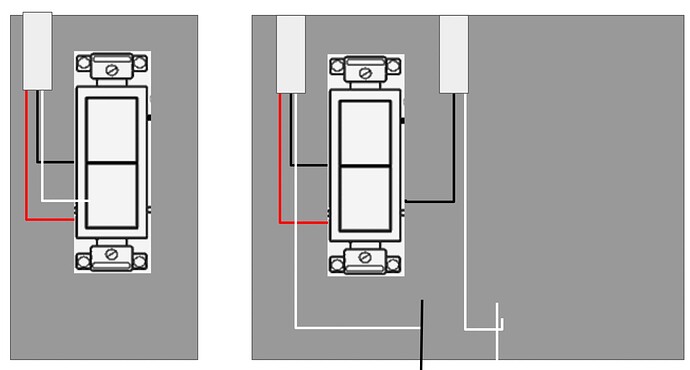 Hopefully this all makes sense and someone can point me in the right direction.