I'm working to install a blue series 2n1 in a 4 way but I'm struggling to figure out how it will get added in. It's a 4 way with Neutral and line/load in the same box but the diagrams I've found have the four way switch itself in another box (i.e. line/load/switch > 4way switch > switch) and with mine the four way switch is in the box with the line/load (i.e. switch > 4 way switch, line, load < swtich). Not sure if it matters but the other two switches only have the three wire in them and there is no other wiring for the circuit in the box.
As far as I can tell I don't think I can install the smart switch in place of the four way but also I don't think I can install it on either end without having additional wiring.
From what I can tell this diagram matches my setup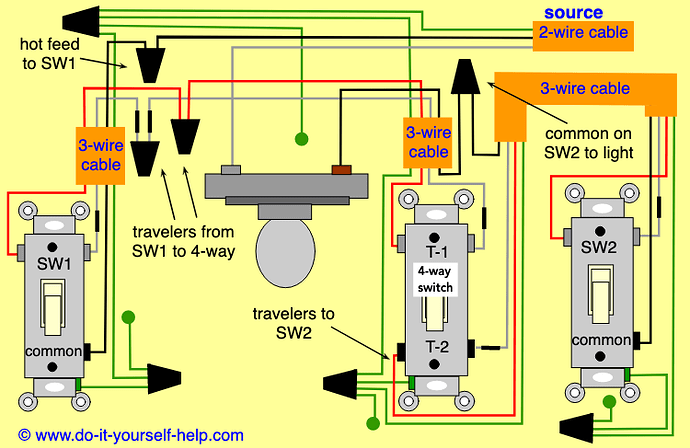 and this is a pic of the wiring where the line/load and 4 way is.