So using @nathanfiscus 's toolbox, I know that if I set my lightstrip to fade to red, it sets parameter 22 to 32.



But I cant figure out how that makes sense according to the parameter 22 breakdown…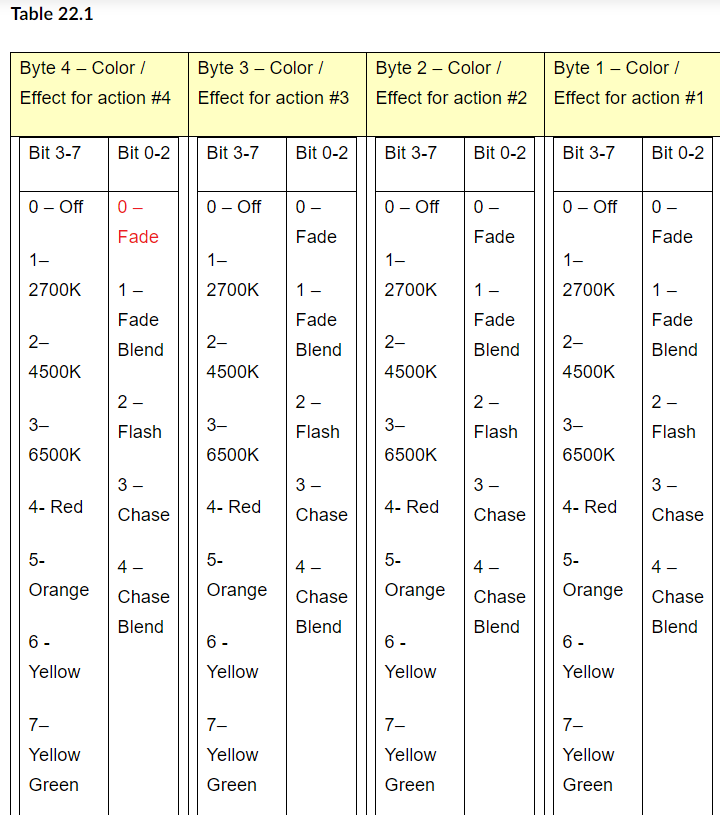 I read the breakdown as I would set red fade to 40.
I know im wrong, I just want to understand.