Near my sink I have switch for over sink light and garbage disposal.
I replaced switch for over sink light with inovelli red series dimmer. When i turned breaker for light and disposal back on, the disposal trips right away. Red light flashes 5 times which means something about its sensing a path to ground other than via the ground wire.
I know its the neutral line that causing it because if I take it out of the inovelli but keep the line, load, and ground wires connected, the disposal breaker doesnt trip.
If I connect the neutral and keep the disposal breaker OFF, the inovelli powers up fine and controls light without issue. Turn breaker on for disposal, trips.
I dont get it.
Heres my wiring. Light switch on left, disposal on right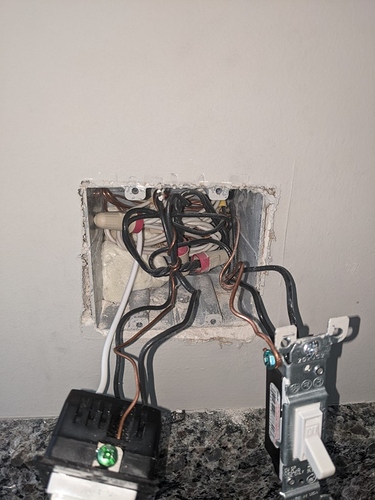 Blue breaker is the one tripping