+1 fhoffer: Single LED Status Indicator for Fan Speed and Dimmer Level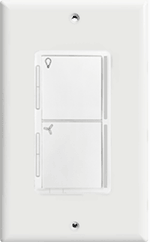 I would like to see a LED Strip Effect called 'Status' where you can control the LEDs individually. With the way the strip is, it might be difficult to differentiate the individual LEDs so I would make odd LEDs controllable and even LEDs off (to create a gap).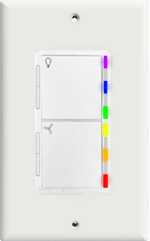 I would also like to see the 'Instant On' feature that exists on the LZW30 come to this switch. The multi-tap capabilities drive the WAF way down on this switch. Being able to remove the 700ms delay would make speed adjustment much more intuitive. Perhaps independent 'Instant On' for up/down buttons? Then you could have some scene control and still be able to adjust speed quickly.
+1 jtronicus: Air gap kills power to canopy (Load & Neutral)
Great product, Thanks!!!