Hello,
I'm somewhat familiar with wiring smart switches /dimmers, but until now I've only used GE / Jasco products. However, I have a circuit that I believe will not work with GE switches, and I'm hoping that an Inovelli switch (not dimmer) will work, as I've heard they do not always require a neutral. This is a 3 way circuit, with power to the light. I have not purchased any switches yet, but have a spare GE add-on switch.
As it says in the title, in my configuration the power goes to the light, and the light is in between the two switches. That makes both the red / whites to both switches travelers. It's wired exactly like this: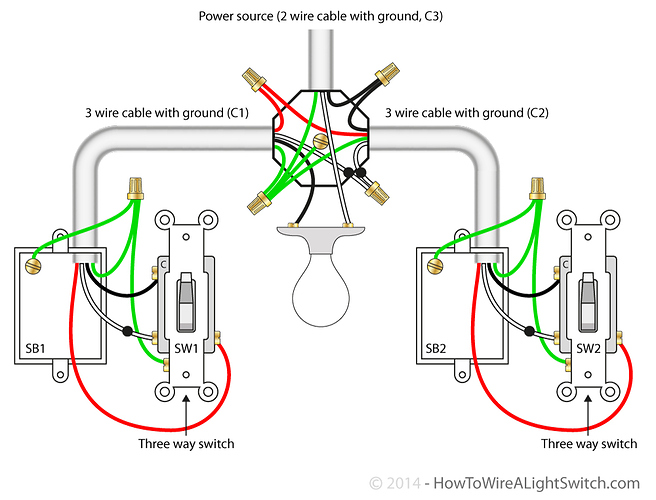 Is there any way to use an inovelli switch with this configuration?