I'm trying to understand the operation of the Red series dimmer with the internal relay disabled.
From what I read disabling the internal relay is needed when connecting to a Smart bulb.
The below is what I think the relay does in the Red dimmer. So if the relay is disabled, the dimmer will always be connected to the "Load" terminal. OK but this means the dimmer in the Red will be controlling the remote smart bulb, which I though was not acceptable for the Smart bulb which needs power all the time.
What am I missing?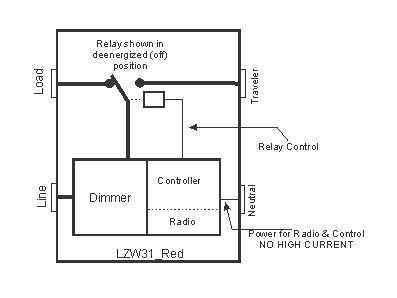 Thanks
John