What I am trying to do:
Replace the on/off wall switch for my fan light with a smart switch (or scene controller).
Fan has 3 light bulbs.
Bulbs are Novostella 13W RGBCW Smart Bulbs.
Bulbs use an E12 to E26 adapter. (Bulbs are standard size, but fan light fixture is Candelabra size)
I have no neutral wire and a single-switch setup.
I want constant power to my fan and bulbs, I only want to use the switch to send commands to my hub.
What happens when I wire up the switch and turn on the power:
The light switch seems to enter a reboot loop, where the lights flicker on briefly every few seconds, while the switch LED flashes red, green, blue. The reboot loop typically ends after a while with the lights and switch staying off.
If I add one incandescent bulb, the switch and lights work. The reboot loop will start as soon as I remove the incandescent bulb.
After adding the Aeotec relay (hopefully correctly, there were a lot of wires in there

), behaviour is the same.
Z-wave config: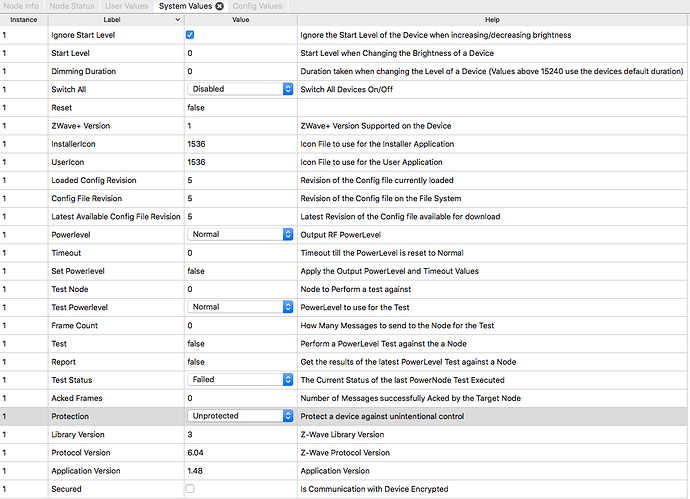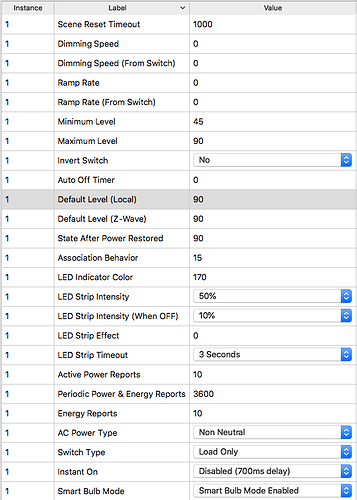 Note: I typically had maximum level and all default levels set to 99, I started experimenting with various lower values when I took this screenshot after reading another post. The intention was to set Protection to Protection by Sequence as well to disable the internal relay.
Aeotec relay installation:

I tried two ways. I have a poor picture of one way, where I connected one end to the bundle of neutral wires leading to the bulbs and the other to the bundle of hot wires. The other approach I tried was adding the bypass between neutral and hot before they lead into a box which splits them into 3 wires each.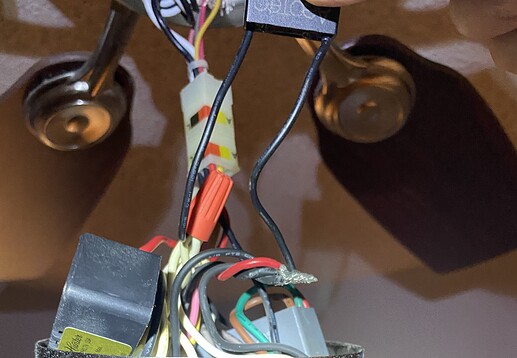 So, now I am trying to figure out what to do! Is there going to be a way to get this switch working with my particular setup?