Hi everyone, another "please help with my wiring" post. This isn't my first wiring of smart switches (I have WeMo, GE Tapt, etc. where I have live-wired my 3-way smart lights to always be on), but it is my first trying to use the Gen2 Inovelli switches to just replace the load switch.
I suspect the original owner of the house was creative with their wiring, based on my previous experience. What I have is a 4-way wiring situation, where the switches are in 2-3 gang boxes. Those other switches in the boxes are connected to other breakers, which is making it complicated to track down, and I have the feeling the wiring colours were switched.
Attached are pictures of my existing switches, as I didn't want to remove them and cause and actual issue until I was sure.
Switch #1, wiring comes out of two cables in the back of the box, but the bottom-left red is the only wire used from one of them (the white and black aren't).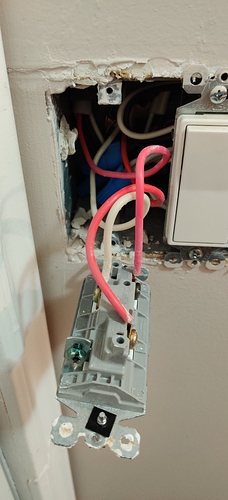 Switch #2, looks like a pure middle traveller, red/white coming out of two wiring cables in the back, no black.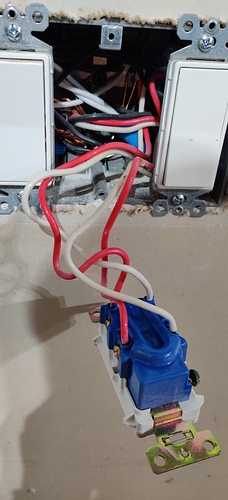 Switch #3, red/white/black all through one wiring bundle at the back.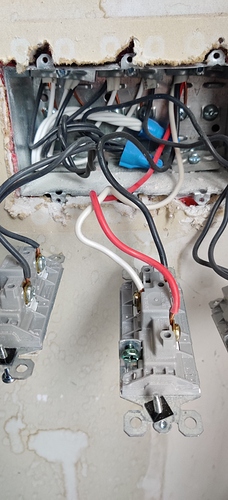 In all cases the gang boxes all have other switches connected to different breakers.
Any suggestions? I tried to match up to the wiring diagrams, but the best I can come up with is that switch #1 is the one I should be replacing, but the line or load isn't connected to the old switch…