I'm usually pretty decent at wiring my switches but this one 3 way has me stumped. At the box with power I have 6 wires(plus 2 grounds). At the other box I have the same, but on the original box many weren't used and were just capped off. Honestly, I'm not sure I have neutral at the line box, but given 6 wires I would think one of them is.
Line Box= The top left is line, all the others have residual loads or nothing. The two black in the wire nut, 1 is constant 120, and the other nothing. If I undo the wirenut, the line to the switch goes dead.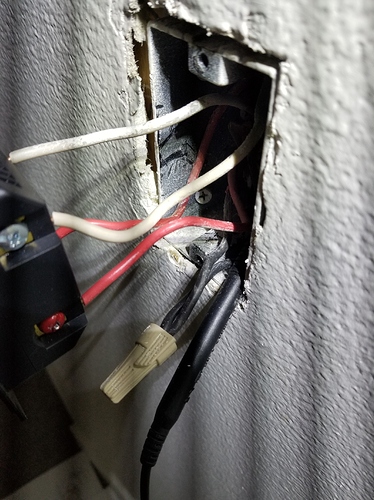 In this one, the two cables coming in originally connected to the switch, one has Red/White/Black and the other only White/Black. I have tested a dumb switch on line box and found the two traveler wires.
I have tried hooking this up every way I can figure. I can get the switch on and turn lights on/off, but moving wires around 20 different ways, it consistently won't let me turn the dumb switch off and still use the dimmer. I've even hooked up a Dumb Smart Switch and it won't work at all…Help please!