I have wired a 3 way using the LZW31 in my kitchen with no problem, however in the hallway having some issues.
Downstairs (dummy switch) on and off no problem.
Upstairs (LZW31) when dummy is on - no problem.
Upstairs (LZW31 when dummy is off - doesnt work, but I do get blue lights.
I am using hubitat and do have parameters 21&22 set to 1.
Dummy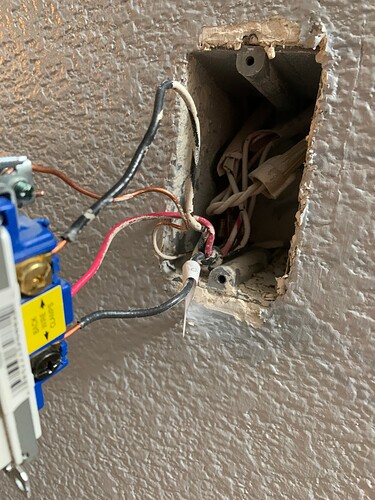 LZW31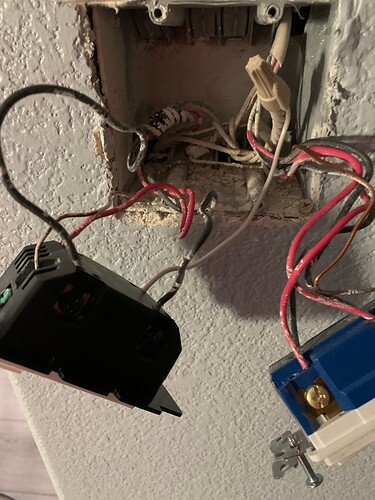 On the dummy I did not change any of the wiring.
On the LZW31, I added the white neutral. Test Load to be 118v and wire it in. The other black to the Line and Red wire to red screw.
Any help please.