Dimmer: LZW31-SN
Hub: Hubitat
Hey Everyone,
This is with regards to the following:
2020-03-27: Adding additional duration options for Notifications. Also adding the commands startNotification(value) and stopNotification() to be used in apps like WebCoRE or Rule Machine to directly control notifications instead of through child Devices. To determine "value": Inovelli Switch Toolbox
Most of my rules send notifications to multiple switches around the house. In order to limit errors in complex rules and to avoid having to re-modify rules to add or remove various switches, I've made "LED notification" groups with each relevant Child Device "switch" added. This allows me to leave a rule intact while adding or removing switches within groups. This can get messy when keeping up to 5 different notifications per switch with 4 variables each (color, level, duration, and type).
My question: can this new notification command be used on a group? At present, grouping dimmers doesn't allow access to the new custom commands. I can only seem to access them when selecting devices individually.
If this can use groups of dimmers, this is VERY appealing as it can both simplify the need to manage multiple child devices and allow granular modification of notifications via the "value".
Group: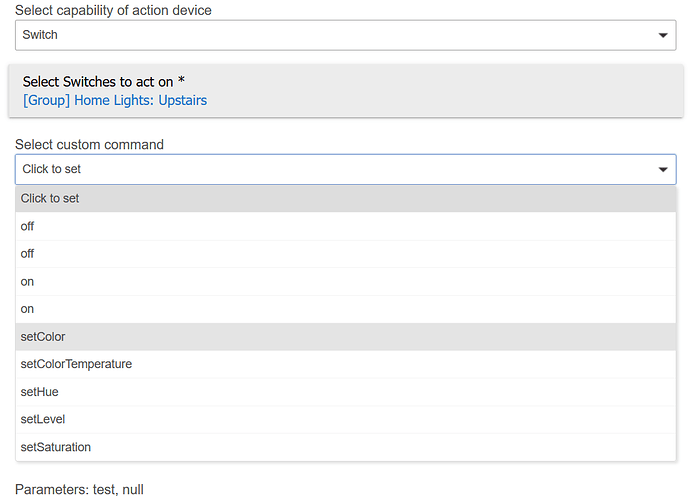 Individual Device: