I'm working on setting up a double three way in three locations. Bottom of stairs and top of stairs are one switch set, and the top of stairs and end of hallway are another switch set. Line/Load comes in at the top of the stairs.
Ideally i'd like to:
1st 3 Pole - Bottom and Top of Stairs
Tape off top half of staircase set and control that light ONLY from the bottom of the staircase
2nd 3 Pole - Top of stairs and end of hallway
Put another smart switch at the top of the staircase with an aux switch at the end of the hallway.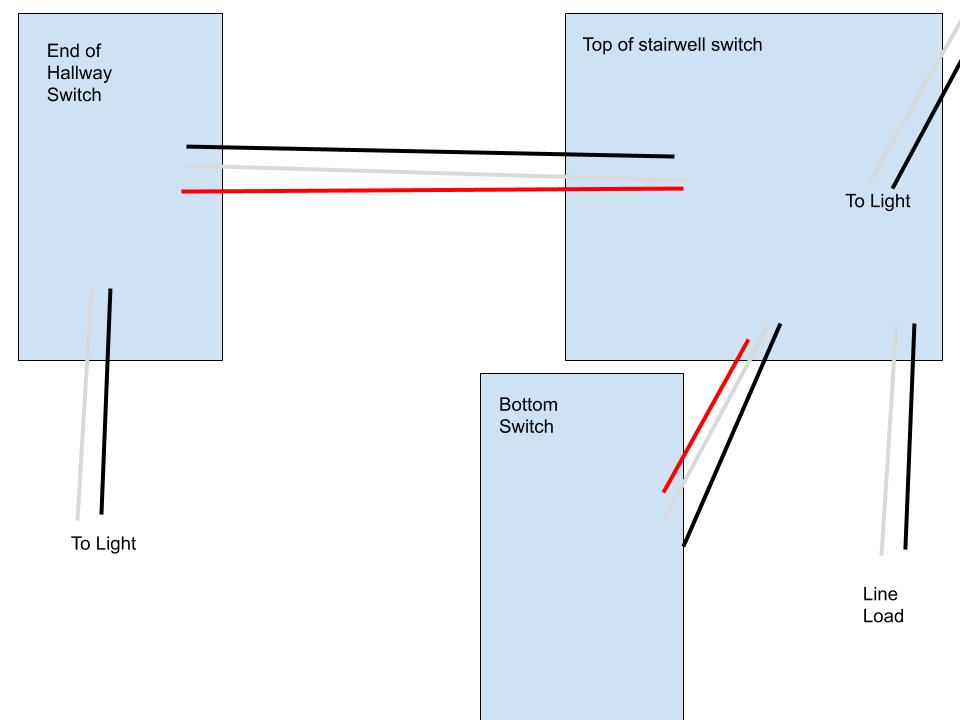 Here is a diagram of what I have
And here is what I've been trying to do: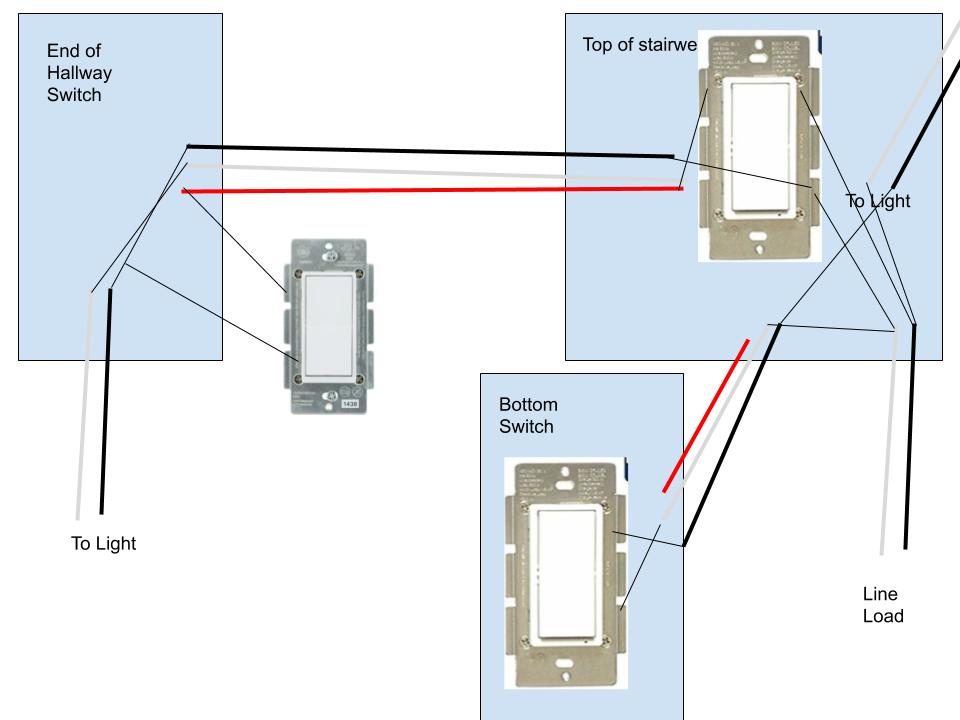 What am I screwing up? For the life of me this won't work. I also had the bottom of stairs switch working for a bit, but then tried to ramp it up, heard a pop, and have gotten nothing… I'm guessing I killed it?