Please find my subflow below. Been working on it for a little bit, and just finished converting it from OZW to ZWaveJS the other day. I hope other people find it useful! This can be used to set a notification for either a single switch or a group of switches if set up within a group titled: group.inovelli_switches.
It is also capable of setting the default/permanent color of the switch itself, and setting it's on and off brightness level if desired.
Please note that while this subflow supports all Inovelli switches, it was designed for use primarily with Dimmers, and as such can only be guaranteed for them. LZW36 should be supported, but I don't have one of those switches to confirm support. Additionally, while the On/Off switch is supported, it cannot be used to set notifications and only has limited support for setting the default/permanent color.
Additionally, while ZWaveJS now supports setting the notification parameter to a value above 83823359, node-red does not allow it for some reason. This translates to any effect defined to use pulse or breath will not work. I've added in a hardcoded node which changes any calculations above 83823359 to a red chase effect for 6 seconds. If/when support for values above 83823359 is added in, this work around can simply be deleted form the subflow. Until then, it allows the flow to be used without throwing any API errors

This thing is kind of massive, please try to see the below screenshot: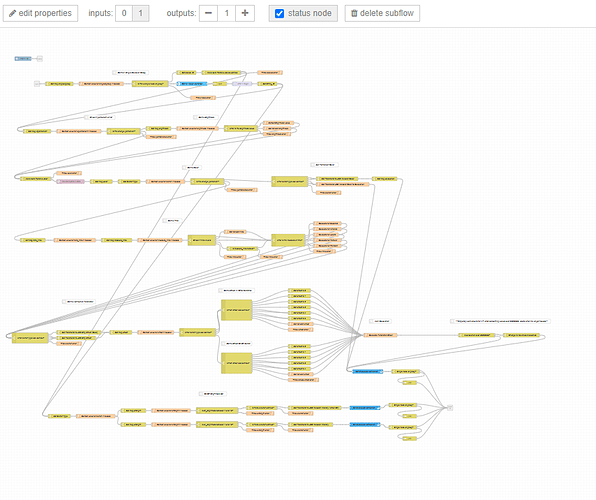 And instead of completely word vomiting all over this specific post, I've decided to document the directions in google docs. Please find the link here: Inovelli Switch Calculator Directions - Google Docs
The actual subflow will be added to comment 2 as I'm sure it goes above character limits here haha…
If anyone has any questions, please feel free to let me know!