Hi, folks!
I've got a 3-way situation I'm not sure how to deal with.
New house, conduit everywhere, individual wires. No romex.
Using LZW30-SN on/off switches.
One box has Line and 2 travelers T1 and T2, no neutral.
Other box has Neutral, Load and 2 travelers T1 and T2
I don't see this layout addressed in the wiring diagram examples, and I'm stumped.
Any advice here? Can the travelers be used somehow to implement a solution using an aux switch?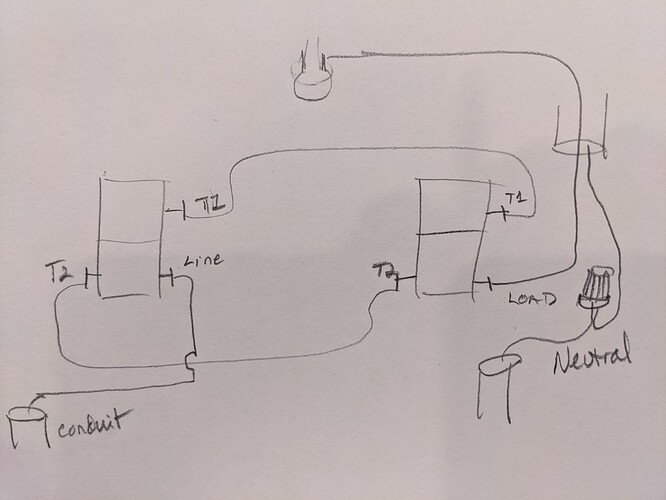 Thanks!