Never even saw it coming…
Turned my beautiful Acura from this: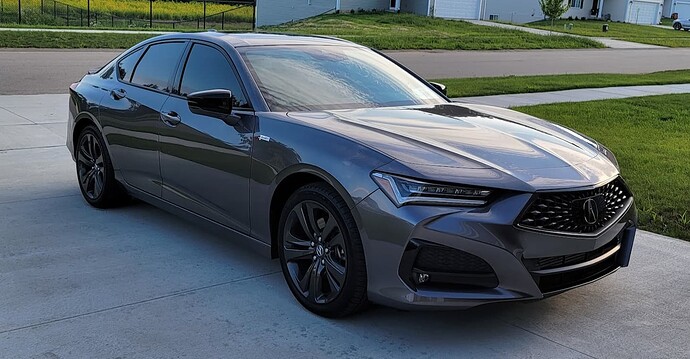 To this: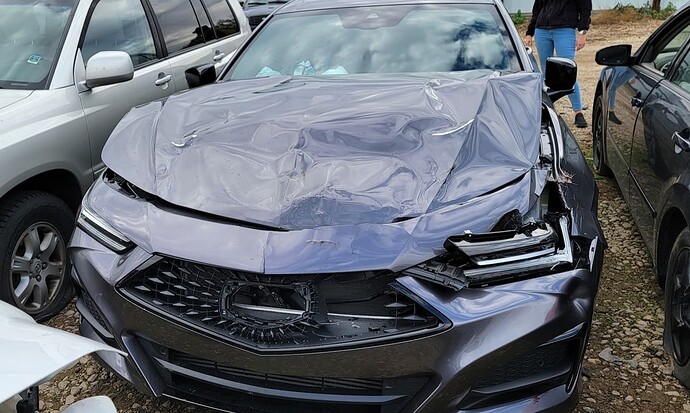 In less than a second.
I do want to give a shoutout to AcuraLink (their version of OnStar) – they literally were on the speaker with me seconds after the collision and made sure everyone was ok and fire/police were there. They even called a tow-truck. Really nice work.
Also shout-out to the lady who kept shouting across the road and pointing out what a huge deer it was when I was trying to talk to AcuraLink lol.
RIP Acura TLX… it was a good two months lol.
So, be careful out there – I know there's oftentimes not much you can do, but it's definitely a good reminder to keep a look out.
---
On a positive note – I am in the market for a new car lol!
Strongly debating between another TLX (the last one was my third and I absolutely love Acura) and a Tesla Model 3.
I know they're in different leagues, but my friend has been pushing Tesla for a while and just got one himself and he says he'll never go back to a traditional car.
I'd say I'm at 70/30 in favor of another Acura, but curious what everyone else thinks!
Acura TLX - S-Type
Tesla Model 3 - Performance