I looked inside my 15-ish year old flushmount fan and my heart sank. No way was the fan controller module going to fit. Even though the canopy itself was large enough, there was simply no room between the top bracket and the bottom bracket. I was considering replacing the fan.
But then I remembered I have zip ties. And I noticed that, conveniently, the fan module has "hips", or little indentations I could use to secure it directly to the canopy instead of sandwiching it between the brackets. So I ninja'd my install a bit. Been in for 24 hours now and it's working great. There's just enough clearance between the motor (spinny disc bit) and the decorative canopy for the module. I had to use several more zip ties to bundle up the wires to keep them off of the moving part. Just spin the motor with your hand to test for contact while you're working on it.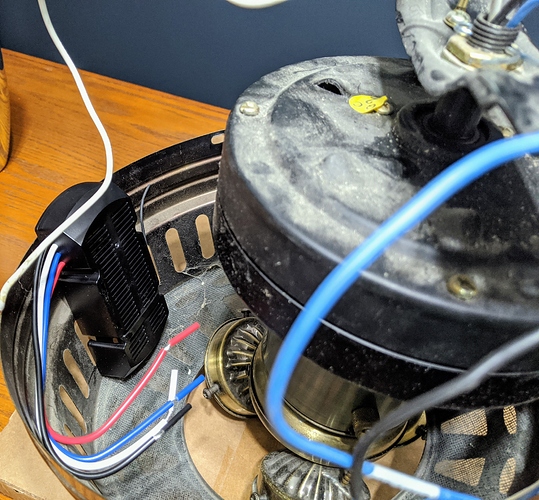 Only downside is that the ziptie is slightly visible from outside of the fan canopy. I just picked a dark/matching color and made sure to position the module so it would be facing the wall where it wouldn't be seen.
No new fan for me!