Hello! I am trying to install a Blue Series 2-1 Switch to use as a dimmer for a 4-way switch setup in my kitchen. I believe I have the exact same wiring setup as this example: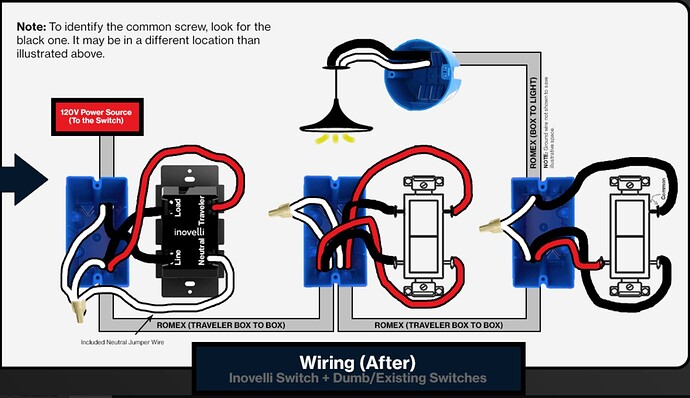 The lights I am using are these: https://www.homedepot.com/p/Commercial-Electric-Easy-Up-4-in-White-Baffle-Integrated-LED-Recessed-Kit-with-Selectable-CCT-2700K-5000K-No-Can-Needed-CER407943AK50WH/305320248
I had this 4-way working originally with dumb switches, but now adding in the Inovelli switch, the lights only work if the dumb switches are in a certain position…I have tried manually setting the inovelli config, and also tried resetting it and then configuring using home assistant, but still get the same problem. I am not sure what I am doing wrong, but I will post pics of my wiring and home assistant settings: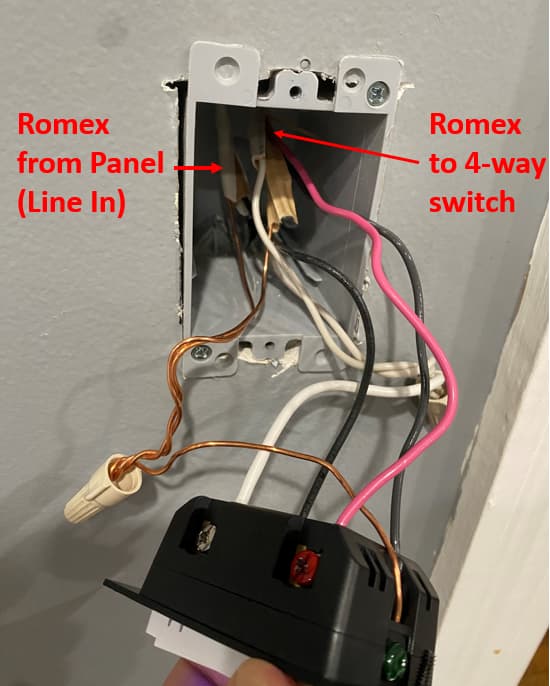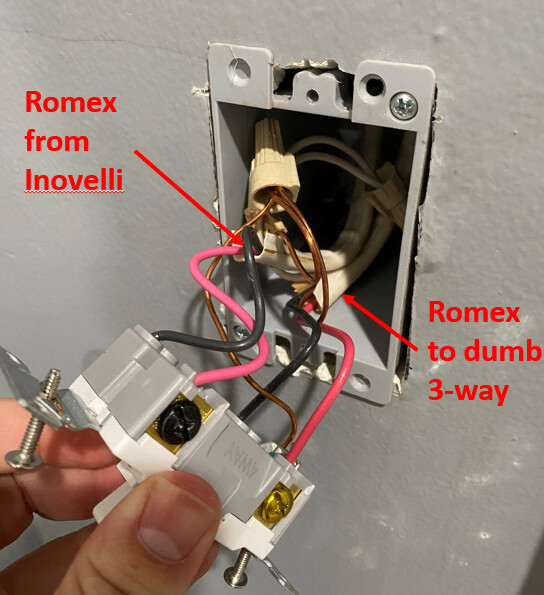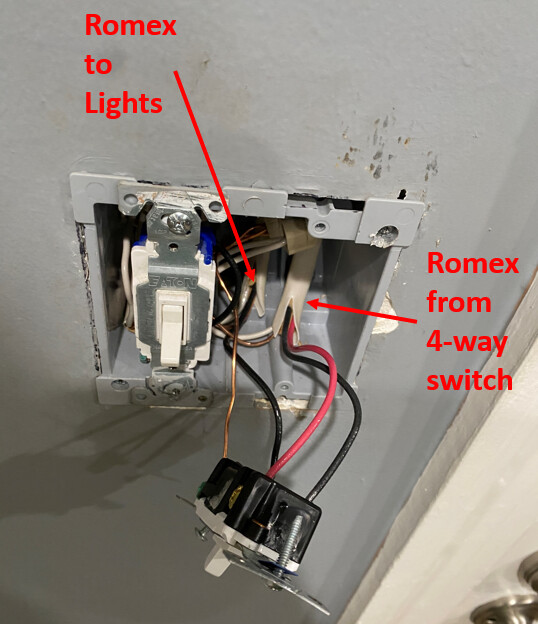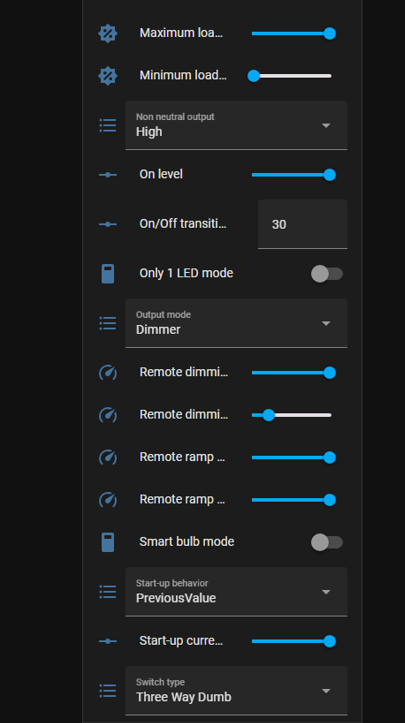 I've seen other forum posts where people had trouble getting parameters 21 & 22 (I think?) to stick, but in Home Assistant, I don't see parameter numbers? I'm assuming those parameters refer to the "Non neutral output" which I did change to "High" and the "Output Mode" which I set to "Dimmer" when configuring.
My switch is running FW 2.15, and behaves the same when set as Dimmer or On/Off.
Anyone see what I am doing wrong?