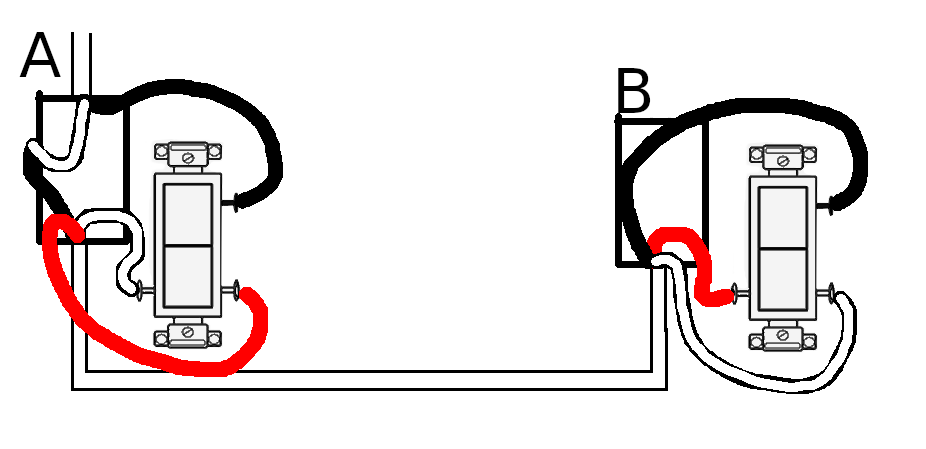 I'm trying to sort out a 3 way install. This is what I have at the two boxes. I'm guessing the 2 wire conductor in box A is from the light fixture… So it looks a lot like the non-neutral setup in the manual except power is coming in from the black wire and not the white. I'm assuming that's because it's wired a little differently at the light.
So I have a few questions:
1: Are my assumptions right? lol
2: Is the fixture wired wrong? Does it matter that the black is carrying power? Or is the polarity backwards, and I should rewire the light fixture before carring on?
3: I'm assuming it isn't possible to use an inovelli switch at both sides? Since there's no neutral here? Or can I still just wire up the inovelli switch like I would the Aux switch?
I'm no electrician… can you tell? hahaha… Any help would be much appreciated.