Hi there @Bry , since you completely nailed my previous problem, thought i'd try again. This one should theoretically be simpler…i'm saving the hardest (a 2-gang that houses a second "dumb" switch powering an exterior light) for last.
This one's in my bedroom - we've got another "outlet and switch" scenario. The outlet: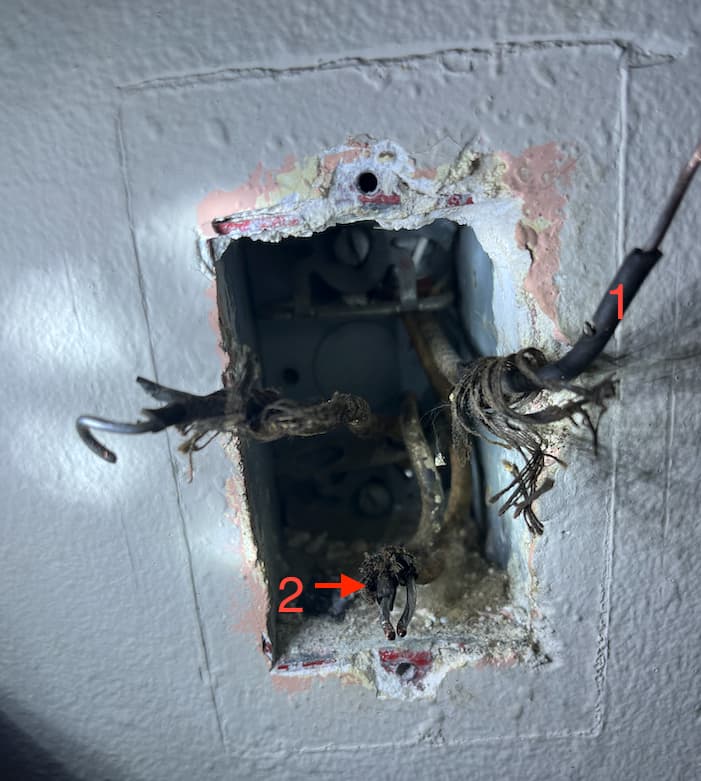 There are two lines going out the top, two going out the bottom. The two that are adjacent to each other in the bottom of the photo are wired together, i just removed the nut for the photo.
The switchbox end: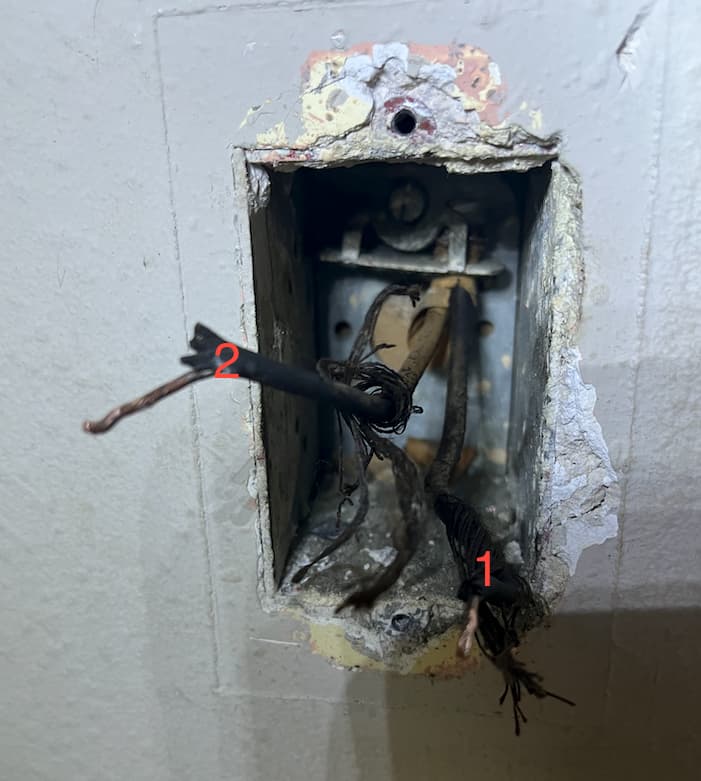 I learned about using the multimeter to test what goes to what using the resistance setting per this video i found: How To Trace Wires In A Wall | Multimeter Continuity Test - YouTube , and the numbered wires in the outlet and the switch photos correspond to one another. So as near as i can tell, the wiring goes like this: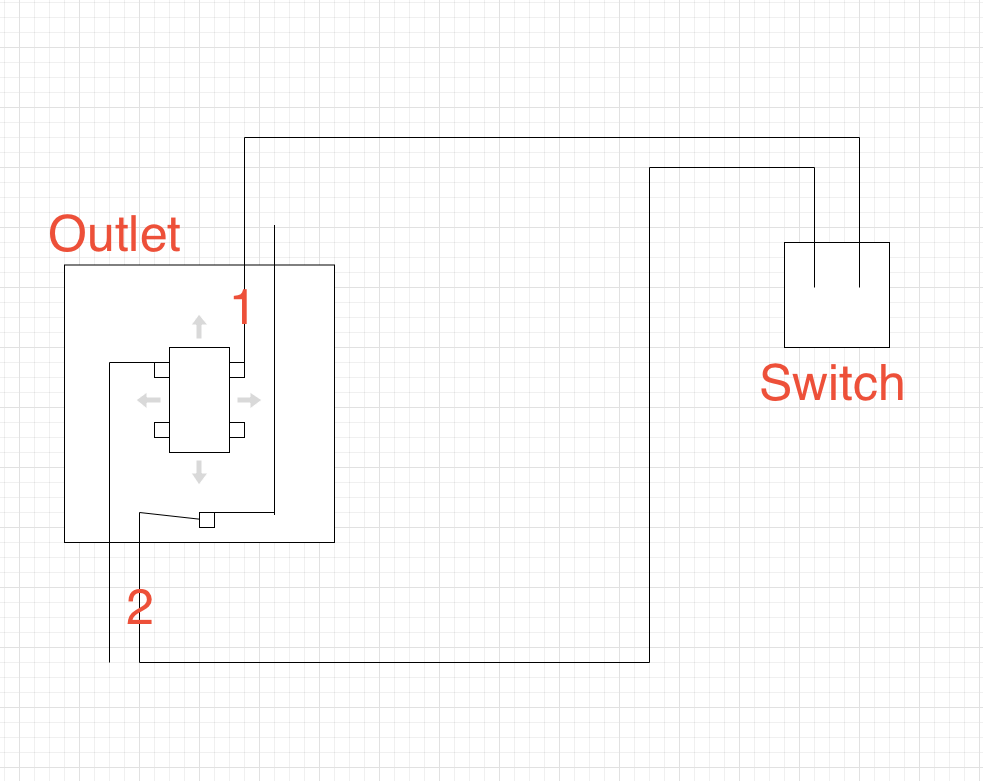 How should the switch be wired up in this scenario?
Thanks a billion as always!