I've had two switches installed for just over a month now! These were a test run before I committed to buying them for my entire condo.
There's a few settings I'm unable to change. Every time I try to disable the switch relay click sound, I'm presented with an error!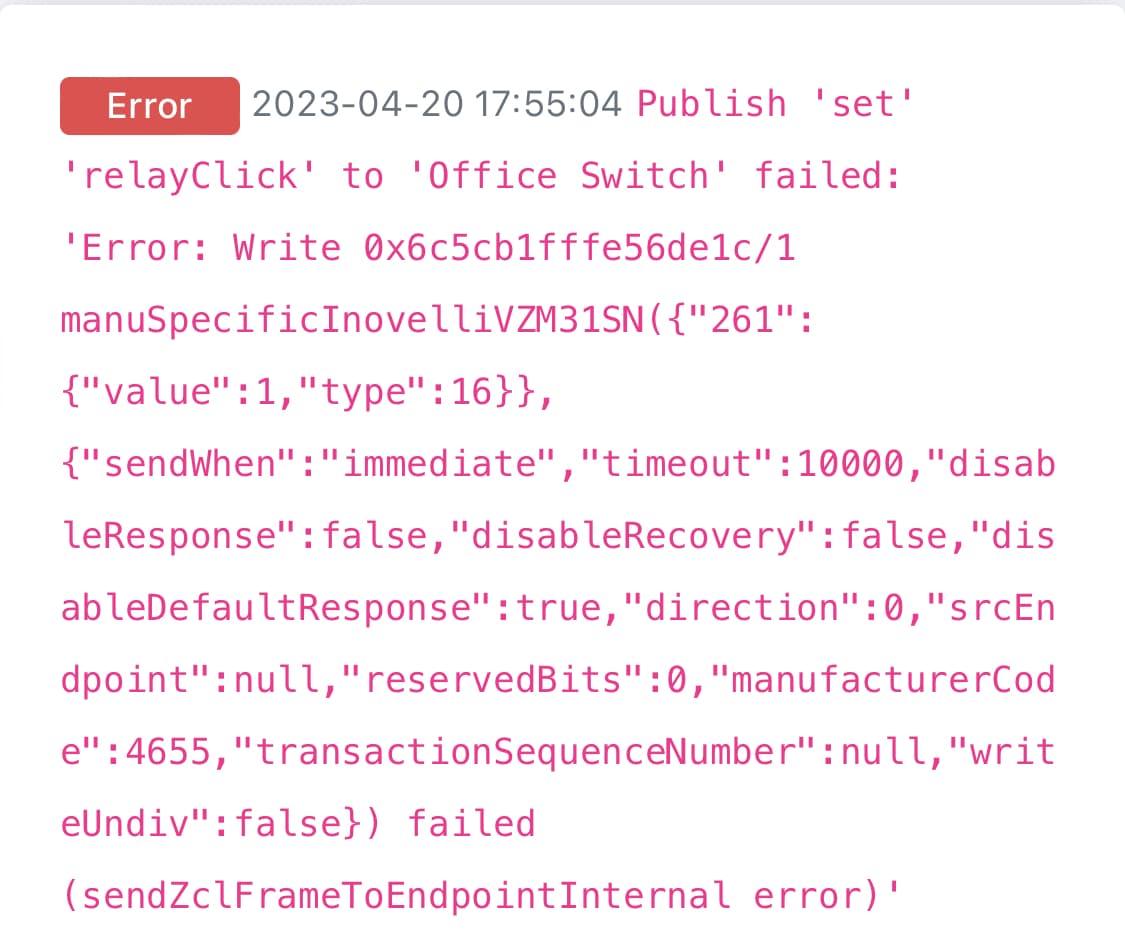 .
Similar behaviour happens with a myriad of settings, but not all of them.
As I make the changes to the switch, I've tried pushing buttons to "wake" the switch, and I've also tried cutting power from the breaker to it, restarting the switch, and trying again after a short time. Nothing will allow me to disable the click.
2-1 Firmware: 2.14
HAOS version: latest (202304)
Zigbee Adapter: SkyConnect
Zigbee Software: Zigbee2MQTT