I finally decided to install one of the working Blue Series from my 10 pack. Everything went smoothly, but the LED bar looks wrong. Is my switch missing the diffuser? Here is a picture with the Blue Series on the left, and the Red Series on the right. It's a bit hard to tell, but I can see the individual LEDs on the Blue Series - it's not a bar.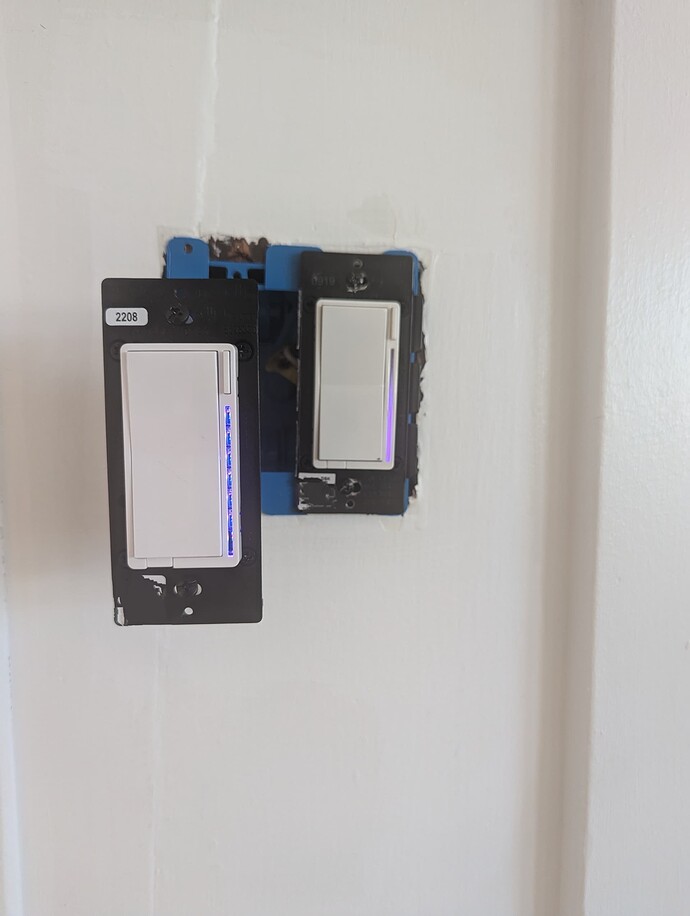 I looked at the product page and the LED bar on that looks like I would expect. Thanks!
Edit: thought maybe I should hide the QR code of the switch.