I received my replacement blue switches and am seeing the same low LQI issue with these as the original pair I had ordered. I'm relatively new to zigbee devices in general, so if this is expected or not an issue let me know- but this is what I'm seeing so far:
This image is from a switch in the original pair I had preordered. I've left in in place until I validate the new switches.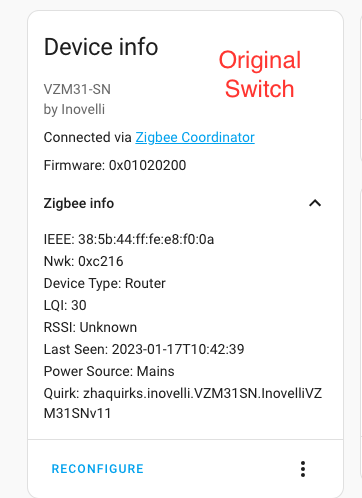 The next two screenshots are from each of the replacement switches, which are currently in a test bench I've put together to test and configure them more easily before pulling more switches out of the wall. Both replacements came in the original packaging and have IEEEs in the affected range, so I assume these should have been the manually tested ones that were supposed to not have been affected.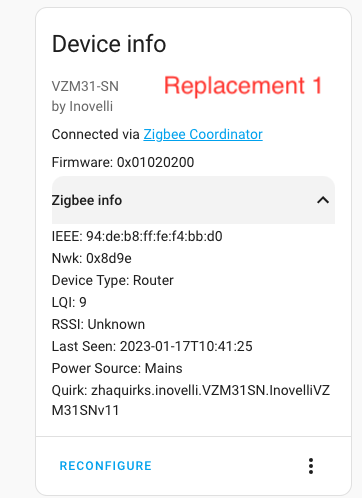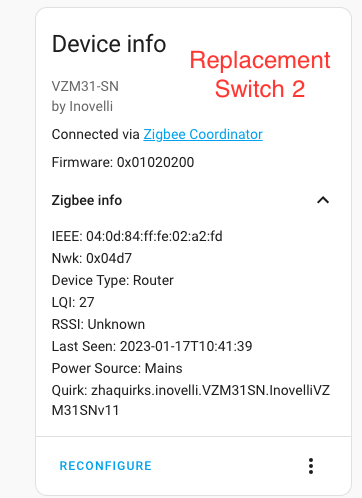 I've updated Home Assistant (but not any switch firmware) to the latest versions as of this morning.
I have my test bench plugged in directly under where the original switch is installed, so they are the same distance from my hub (Pi4 running HA). Each switch just has Line and Neutral connected- the goal was to just power them on and see how they behaved.