Hi all,
I have a new Blue switch that is acting oddly all of a sudden (it worked fine for roughly a week). My setup is a no neutral / not grounded dimmer mode in 2 way mode.
The switch is connected to home assistant using ZHA, but note that I've checked the event logs for the device, and there doesn't seem to be a correlation between the switch turning off and Home Assistant.
Sometimes, when the switch is on, it will randomly turn off the lights and dim the LED like if it was turned off. In the picture below, the right switch is the one having the issue. It is supposed to be on, but it doesn't look like it. Sometimes, it will turn on on its own, or will flash green and blue. The switch is on 2.15 and shouldn't be updating via Home Assistant since there is no more recent firmware available at this time.
In Home Assistant, the Switch still appears to be On. Turning it off, then back on, seems to fix the issue until it happens again (sometimes minutes later, sometimes the next day).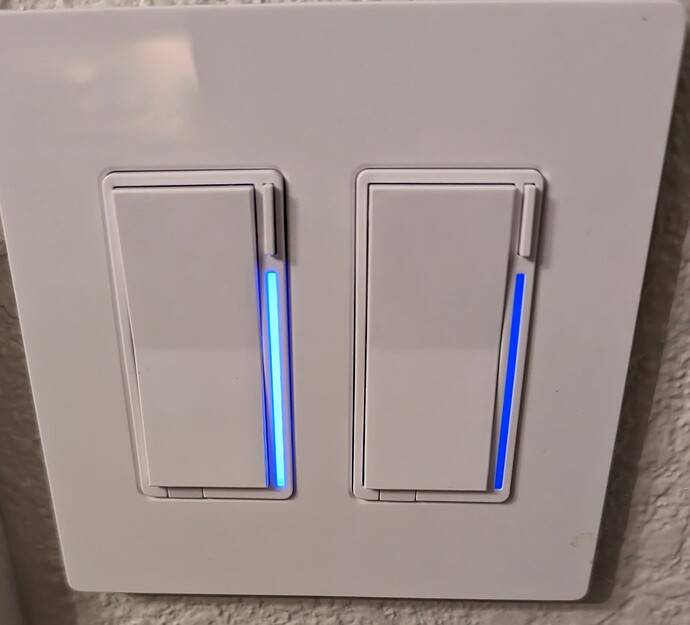 Is this a known issue with the firmware? Or is the switch bad? I've had a few switches throughout the house and this is the first one giving me troubles. Thanks!